What does excellent customer service mean to you?
Quality

Connection

Speed

Solved Problems
Satisfied Customers
Let's face it, at some point in time your company is going to make a mistake, and I guarantee that won't be the one thing that ends it all. However, how your team handles that mistake will determine what happens next.
A customer service department run by chatbots, never-ending phone calls, unanswered emails, and employees who constantly have to ask what they can or can't do is not going to cut it.
A customer success team that is equipt with the information and tools needed to understand the customer and answer questions, who are encouraged to problem solve and create connections is what you need.
So, which team are you currently running?
Click Here To Subscribe To Our Blog
1. Be Genuine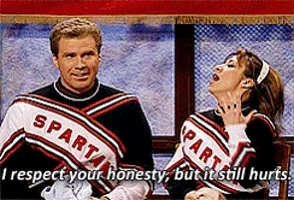 Nothing is worse than calling a customer service department and automatically hearing a pre-recorded message instead of getting a real person. Only to then listen to five minutes worth of options, to press different numbers to select your issues, or worse, only being allowed to SAY them to get to the person you need to talk to.
If you're still offering that kind of service today it's hardly considered service at all. People don't want to talk to recorded messages that take forever to get through or unempowered employees reading off of scripts. People want to talk to people, in a meaningful way where they take part in a problem-solving conversation. 
More and more you will start to see studies showing the use of messaging services to solve customer service issues. From live chats that pop up as soon as you log into a website, to the ability to order something through Facebook Messenger by using a chatbot- messaging communication is here! I think it's important to note that with this still comes the need to offer genuine service. As great as chatbots are, they will never be able to empathize with the customer, which is a huge problem in customer service. Emotional intelligence is a major factor when it comes to customers feeling like they are understood and leading a successful customer service team. So whether you are using the phone, email or messaging, the people on the other end need to be able to connect with your customer on an emotional level.
It's important to ensure a human is making the first contact with your clients, and as fast as possible.  And from there giving your employees the ability to make it right in the terms that best fit that situation and customer's need. You should have processes in place that allow customer success agents to do whatever they can (within reason of course) without constantly having to put the customer on hold to check with the "manager" and eliminating the word "no"! These are simple processes that can have a positive impact. 
Click Here To Learn More About Converge
2. Make It Easy To Share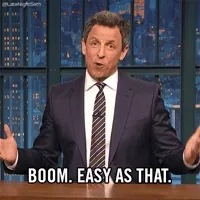 Social media makes it easy for people to share the good, the bad and the ugly. Everything is out there for others to see and it's happening 24/7. I already have a post written about social media customer success here (make sure to check it out), so my feelings are strong that every brand should be managing customer success online but it's time to take it a step further. 
When it comes to the brand and consumer relationship, it's important to not only manage but encourage this sharing experience. Sharing doesn't always happen right after purchase. Sometimes customers turn to social before– asking the opinions of their friends on social if they should or should not buy something. Sometimes it's to complain about something happening in the store right now that is keeping them from making a purchase, and sometimes it's months later when something goes wrong with that purchase.
So instead of fighting or worrying about what is or isn't going to get shared make it easy for your customers to share the good stuff and understand the not so good stuff may come with it.
How can you do that?
First and foremost, make sure your customer is service is superb. I have seen plenty of posts where people complain about terrible service on social, and I have seen an equal amount where their problem is fixed, and they are now a #customerforlife. The ability, knowledge, empathy, and passion your team has will determine if the good or bad gets shared. 
Also, consider giving your customers a reason to tag your brand on social. Whether it's creating a space in the store that is a perfect MUST-take-a-selfie spot, sending your customer instructions with their purchases to snap a photo and use a hashtag with your product and then ensuring your team is interacting with the pictures they post. Nothing makes your customer feel more special than when they are acknowledged by their favorite brand on social media. 
And if you do see a negative post on social, address it! Reach out to that person publicly and then continue the conversation in a private form. Don't pretend it didn't happen, if anything this could identify a real problem with a product or at a brick and mortar store you want to address it before it gets out of hand because of a social trend.
3. Bring In The Data
The companies who are best at customer service know their consumers well.
How do they do that?
They have data! And they use that data across all departments. It's not something only analysts or executives get to look at, but this data is available to everyone, including the customer success department. 
Every company should create customer profiles based on the data they are collecting. That way you can easily understand the person calling, what they have purchased and how they prefer to connect. When customer service agents are given a plethora of information about their customers they can easily understand and fix the problem at hand. This information might seem minimal, but it can make a big difference. 
Wrap It Up
What is missing from your team?
What advice are you going to implement today?
Customer success doesn't have to be complicated, but it can be expensive if you don't have the right team, tools, and processes in place. I think we covered those three areas above and gave you the push needed to start making changes today! You know what you need to do…
Looking for more content around customer service? Check out this post How To Get 3.5 Times More Engagement On Social.
Click Here To Learn More About Converge