I had been confused with how fast and easily brands and marketers embraced live video. Until recently, countless amounts of time, money and planning went into precisely executing a video campaign and then editing it to no end, all to produce well thought-out content before their audience saw any of it… and then without a second glance, everyone is just okay with going live! Did I miss something? Don't you see there are no re-dos? Isn't it useless after it airs? What about quality control? And your brand's image?
But maybe this is exactly what brands needed? A way to drop their filter, connect with people and allow their consumers to become a part of their story. Bringing live video content into your marketing strategy encourages fans and followers to check in often. It creates a sense of urgency for users to stay on top of the latest news coming from your brand and this unedited raw footage gives your brand a more authentic feel. So if you are looking for high engagement, a reason for people to connect with you and a way to focus your brand's story on the in-between moments then live video is where you need to be rolling.
Below is the rundown of the social platforms that do live video the best and the features they offer to make your live marketing efforts easy!
Facebook
Live was once only available to the fancier folks on Facebook, but now it's possible for anyone with a smartphone and Facebook app to produce Live content. Facebook has repeatedly said that it first rolled out video to make the Facebook Newsfeed feel more like a newspaper you'd find in Harry Potter, where the pictures that were in the news story would come to life.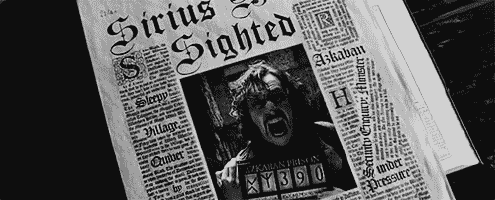 For users, it's a way to connect with the people you care most about for significant life events. For brands, Live is a better way to blend selling with social surfing. Live helps the continued process of eliminating the feeling that brands are only on Facebook to sell you something, it helps them seem more real and helpful. Especially since brands are encouraged to use live as a way to have a conversation, not as a way to advertise a product. Brands are encouraged to take viewers somewhere they may not ordinarily go in a non-live video. Whether it's a Q&A, special announcements or backstage access- what is going to make people tune in?
Posting Live Video– You are now able to broadcast live from nearly any type of page on Facebook. It can be a personal profile, business Page, Group or Event. You can go Live anywhere. For brands, this is a great way to utilize events and Live all in one. Send out an invite for a Q&A session with customers who would benefit from a live conversation about product features. The most significant advantage is people can RSVP for the event, so you know what to focus on during your Live session before it takes place.  
Filters– Similar to the capabilities you might find on Snapchat, Live also has filters and the ability to type, draw and doodle during your live stream to make it more personal.
Replay– A feature that differentiates Facebook from other live streaming platforms is the ability to save your video after it has been broadcast. Many other live streaming apps get rid of replay videos in 24 hours. With Facebook, all Live video goes in your Video archives so people can view it again and more importantly share it with friends through their Newsfeed.
Reactions– Now people can do more than just watch and comment on Live. Viewers can react to the video using one of Facebook's six reactions they rolled out earlier this year. These features are also available after the live session has ended and the video is then saved under your Page's Video tab. Facebook said the purpose of having reactions show up in real-time is "so broadcasters and other viewers can get a sense of how people are feeling at different points during the live video – it's like hearing the crowd applaud and cheer."
Discovering Live Video– If you already follow a brand's Page, you will receive alerts when they are going Live. But finding Live video on your own just became easier.
On the Facebook mobile app, there will be a dedicated tab for video. All users need to do is click the Video tab and type in what you are interested in seeing. From there, you'll be able to view a wide range videos relating to your searched topic. 
You can also now discover Live under the Trending Topics area on your Home Page. When there is a Live video that coordinates with a Trending Topic a red video icon will appear for you to watch.
Desktop users also can find a Live broadcast through the Live Map feature. This map shows you where people are currently streaming live video all over the world. When you hover over the blue dots, you can see who is streaming, how many people are watching and a brief description of the live stream if they provide one.
Facebook also thinks watching live video is something people want to do together. You can send an invitation to one of your Facebook friends through the invite icon that appears on the Live screen, and a push notification will be sent to the friend to join you. 
Where You Can Stream– Not only can you record live video from your phone you can also record live video from a drone or your desktop. 
Newsfeed Ranking– Facebook announced that Live would take precedence over any other video in the newsfeed since people spend 3x more time watching a Facebook Live video on average compared to a video that's no longer live.
Insights- Facebook gives you access to some metrics for Live on the Insights tab for your Page. It is broken up into two categories. Under Video you can see: broadcast audience, minutes viewed, unique viewers, video views, 10-second views, and the average video completion rate. In the Post tab, you can get analytics for the post after the streaming has ended.
The best feature about Live is that so many people, all over the world are already using Facebook. When you produce a live video on Facebook Live, you are going to your audience rather than asking them to take an extra step to find you. This increases the chances of being found and watched, which is a big part of successful video execution.
Periscope
Periscope is Twitter's answer to on-the-go broadcasting also known as live video. Periscope was the first popular live streaming service and now fully integrates with Twitter,  in the first ten days of its existence over 1 million people signed up for the app. It is where people were first able to test the waters and see just how impactful and interactive live video could be for brands and what initially caused people to predict video's take over of content marketing.
Replay Capabilities- Your video is available for 24 hours after the scope has ended. You do have the option to save the video to your camera roll and post it other places, but it only lives on Periscope for 24 hours.
Viewer Counter– This shows how many people are viewing your scope at any time and the numbers of viewers you get during the 24 hour replay period.
The Title Is Important– Periscope users can scroll through the Feature or Recent streams section of the app to find scopes they want to watch. It's important that your title is impactful, and gives people a reason to tune in now or come back for the replay. If you forget to add a title, in the beginning, you can't go back and fix it
Go Vertical– While you can shoot horizontally (the picture on your screen will just be way too small), you get better quality from vertically shot videos.
Finding Followers– The best way to gain followers is through Twitter. You can add Twitter followers through Periscope and even find the list of people they follow to add as well. You can also search for things you are interested in and find celebrities and more prominent brands like CNN and NBC.
Max Record Time– The longest you can record a video for is 30 minutes
How People Can Find Your Broadcast– You can make your Periscope broadcast private, share it on Twitter and share your location. The best advice I read was sharing it on Twitter with the location tagging option, so you'll have a more prominent reach.
Twitter has recently integrated Periscope broadcasts onto the Twitter feed. This gives people the ability to watch Periscope broadcasts directly on their Twitter feed, so people no longer need the Periscope app or log in to watch broadcasts. This also gives Periscope users the chance to utilize their Twitter audience and grow their followers and video views.
Comments– People can comment in real time which makes this app super interactive and something people watching your broadcast expect you to incorporate. This is a great way to encourage interaction between you and viewers and viewers with each other. Try your best to acknowledge most comments and questions during the broadcast and for the comments you weren't able to address out loud you can respond directly to them by tapping on the comment to reply.
Hearts Is Their Reaction– Hearts are "likes" on Periscope. Every viewer has their own color of hearts that will appear on the right side of the screen. Viewers can tap as many times as they want (although I believe you can only get up to 500 hearts in a broadcast) and are a great indication of what is and is not working during your scope. Use hearts as a gauge to find out what part of the broadcast people liked most, so you can repeat those tactics. Also, use this technique when you are watching your competitors scopes-what were people most invested in based on the hearts that were given out? Hearts are also used to determine which broadcasts are popular on Periscope and can get you to the Popular People to Follow, or Most Loved section in the app.
Analytics– You can view your scopes reaction rate, number of live viewers, number of hearts received live and during the replay, what percentage stayed engaged and who they were.
YouTube
YouTube was the sleeping giant of the live streaming world. People were surprised when they saw YouTube sit back and hand live streaming capabilities over to the likes of Periscope and Meerkat and when they seemed uninterest in the rumors that Facebook may release live video – it was nearly newsworthy.
After all, YouTube is the king of video they have the infrastructure and the audience ready to go. What were they waiting for? It turns out YouTube wanted to have the best technology there was (hence why they are king of video).  Although they have allowed major brands to use their live streaming capabilities since 2011 for moments like Red Bull Stratos Jump, Measure of Legends Championship and Coachella Music Festival it did take them awhile to give their creators (people who produce original content on Youtube) the same capabilities. Finally, in late 2015 they introduced their live stream. It was their partnership with Fox Sports and the live streaming of the first game of the German soccer season that rolled out live to the rest of their creators (of any follower count) to use.
Captures Your Steam Twice– There are about 1,000,000 reasons your live video could stop working so YouTube built a system that captures your stream twice, and you can switch between them if one goes offline.
Reducing Latency– YouTube doesn't want there to be an awkward delay from when you say something- to when the viewers hear it- and then comments on it, live needs to be in real-time to work well.
Testing For A Long Time– Live has been a focus for YouTube since their partnership with NBC for the 2012 Olympics. They had to get it right, there is no re-do and a lot to lose if you don't capture an Olympic record being beaten at that moment.
Sound Technology– In 2015 Samsung announced two smartphones with the live streaming YouTube capability already built into the phone. This makes live streaming a seamless process when you have it this accessible. 
DVR Capabilities– Their DVR capabilities allow you show up to a live stream late and catch up if you want to. You can watch, rewind and fast forward the last 4 hours of the captured stream.
Longest Video Recording– YouTube lets you record live video for 8 hours which is why you will find many of the bigger events using YouTube to live stream.
Video Doesn't Disappear– After the live stream is over the video then goes into your stream of on-demand videos.
Ads– Since YouTube streams can last so much longer, YouTube is creating a way for creators to pause and take breaks. There could potentially be a "pre-roll adverting"  feature so a creator can pause their stream and roll in an ad during their stream if they need to.
360 Live– The newest feature of YouTube. You can now shoot 360 videos live for your audience. All that is needed is a camera that supports their technology to shoot it and viewers can watch it on any device.
Schedule Events– You can schedule recording of events you want to go live with and even use 360 live for this as well. This is a great tool for promoting the event you are going to stream live so you can get an audience around it before it streams.   
1140p Live Streaming– To ensure your stream can be viewed on a wide range of devices and networks, YouTube will perform full transcoding on all streams and resolutions to ensure better quality.
Live Chat– The comment section of YouTube has always been there, and on live video, it is no different. You can see viewers comments instantly and use their feedback as a way to interact with them.
The features that make YouTube live stand out from social platforms like Facebook and Periscope is their pure focus on having the best technology. They genuinely care about the quality of the live video you are producing and want to provide the best and easiest tools to do so. As Facebook and Periscope might be better suited for shorter videos that are focused on a person sharing information rather than showing a stream of events like YouTube is known for. 
Snapchat
What if you are somewhere that doesn't offer a good bandwidth signal? A remote area where wifi isn't available?  But you still have something to say or show to your followers? And it wouldn't be as meaningful if you had waited to get back to your hotel room to shoot live. Well, Snapchat might be the best sub for a live stream.
Although it won't be "live" you can give followers similar brand access that you would go through a live video stream. A lot of brands use Snapchat for their authenticity and the ability to show another side of their brand's story- which is exactly your reason for using live video.
If you think about it, your live video should be short and to the point, as the people watching are giving up something else to be tuned into you. Although Snapchat's offer of a 10-second clip or "snaps" seems short, it still gives you the opportunity to share and be even more creative with their Story feature. The Story feature gives you 24 hours to put out as much or as little content as you want to followers before it all disappears. Just like with live, you can give a glimpse behind-the-scenes, share special announcements, provide promotional material, even reveal a new product or service. It still feels like an exclusive opportunity to connect with your brand because the Story only lives for 24 hours, the urgency to check on your brands Sanpchat is still there.
The hardest part of Snapchat (besides the fact you get no insights) is driving users to your account. Most brands have to promote their Snapchat account through a QR code and on another social site. It would be hard to use Snapchat successfully without any thought or push to get followers on the platform before you start using in place of live video.
Wrap It Up
The role of social media marketing has changed. Not too long ago it was all about engaging followers through scheduled posts and comments. Now brands are fully embracing the notion that they too can participate in the in the moment aspect of social through live image and video creation.
Live streaming allows brands to try new things. When brands can "let go" and create new, valuable experiences that are informative and entertaining their followers will keep coming back. Now that there are a few different options when it comes to live streaming, you have to decide what features matter most to you. The best advice I have is to pick one platform and stick with it, it's important that your live streams are easy for your users to find.
Now that going live is so easy to do, how you utilize live in marketing efforts is up to you. Live video doesn't require a huge investment or production, it is, however, a powerful tool to make a part of your marketing strategy.
Interested in learning more about videos, check out this post, What Can Video Do For PR? here.
Click Here To Subscribe To Our Blog