While on the agency side you have the opportunity to work with lots of different people, all at different points in their marketing journey. Some brands might just be starting out and establishing their social presence while someone else might be requesting your help to refine their paid digital ad strategy that already exists. You have to be able to wear multiple hats while not forgetting to build and nurture the relationship- which is too important to neglect!
In an agency role, you are going to rely heavily on data! It helps explain the past, measure the present and predict the future. Your ability to set goals, adjust efforts to meet them, and present results all relies on the data you are gathering, analyzing and reporting on. Once you have a platform in place that allows you to collect data what should you be tracking and how can you optimize it?
Click Here To Learn More About Converge
Performance Tracking
Having access to old data for a new client is so important. In a way, data tells their marketing story. Most likely you weren't with the brand from the beginning and won't be there until the end, so the best way to figure out what has and has not been working is to dig through the past.
Having this data available helps answer a lot of questions…
What is important to the brand?

What are they measuring?

What trends can you spot, negative or positive?

What aren't they measuring?

How do they measure and define performance metrics?
As simple as this sounds, you need to have this information to move forward. This allows you to assess what has been taking place. From there you can set goals, establish benchmarks and create KPIs.
Click Here To Subscribe To Our Blog
Competitive Brand Data
We have written a blog post about competitive data and the important role it plays in helping you build a more personalized marketing strategy. However, it can also be a great tool when you start working with a client that has not been collecting marketing data. Whether that is because they are a brand new company or data-driven marketing is new to them, either way, they are going to have some industry competition, and this data will provide a snapshot of what is happening in their space.
Competitor's marketing data isn't going to be perfect. It shouldn't be the only thing you use to set benchmarks, as an industry could be underperforming as a whole but it's still a good resource to help you understand and establish trends, content context and timing, and the social community.
Business Metrics
Now that you have dug into your client's and competitor's marketing data you now need to take a step back and look at the bigger picture, the business as a whole. When you use business objectives to set marketing goals, you help align the marketing team back with the business and keep them from getting too focused on the wrong numbers.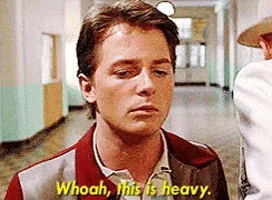 While the marketing data listed above gives you insight into what has been done by your client and the industry it still doesn't highlight what is important for the company. Marketers often get caught up in hitting their numbers and achieving their own goals that they forgot how much of an impact they have on the business and therefore aren't able to communicate it.
As an agency, you need to help them do that! You know you shouldn't stop with the marketing data, you need to pull in metrics that identify what drives the bottom line. Why yes, you want to hit certain goals around numbers like audience growth, video views and number of site visitors, but these numbers are just barely scratching the surface of what marketing can actually achieve.
Use business metrics to highlight larger objectives for each marketing channel. For instance, a video view or post share might signify that your audience likes and identities with your content but are they then clicking the link and subscribing to your newsletter or purchasing an item? How did social impact that end sale? Or leads generated? These are the types of numbers that impact the business. Business metrics are going to represent a healthy business operation that directly or indirectly leads to making or saving money-which marketing certainly plays a role in.
Wrap It Up
We know we didn't get too specific listing the exact data you need to collect and metrics you need to meet, but that is all so dependent on the client.
The three steps listed above are meant to highlight how an agency might approach data and marketing versus an internal marketing team. Keeping in mind, they won't always get the full run-down and history while ensuring they stick around long enough to make a difference by bringing in business objectives. You don't have to let a client's marketing past sabotage how you go about gaining results in the future.
Want to read more Agency related content? Check out this post What Should Agencies Pay Attention To In 2018? here.
Click Here To Learn More About Converge