As an agency you are probably used to brands bringing you in and asking you to direct a lot of effort into a campaign and strategy focused on a new consumer market or target audience but what would you do if they told you to figure out why their current customers aren't sticking around? And then build a campaign around that?
Would you know where to start?
Would you be up for the challenge?
Brand Loyalty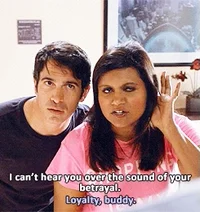 The reality is brand loyalty is dying. As much as we can blame the brand for not putting the efforts needed in keeping their current customers, we also see how customers are often after a good deal even if it means parting with a favorite brand.
Today's technology makes it so easy for nearly everyone to become a price-conscious consumer. Whether it's doing a quick Google search before you leave for the store, using an app that rounds up prices at competing stores or one that allows you to scan barcodes while you are shopping, it doesn't take much for them to figure out your competitor's product costs a little bit less but offers the same thing.
With that said, let's take a look at what your agency can suggest that has nothing to do with price reduction!
Click Here To Learn More About Converge
Customer Experience
Brands first need to understand customer expectations have risen and they probably have not kept up. Whether that is how and where they offer customer service, the ingredients they use in their product, or even how they target their audience, so much has changed and so much continues to change, it's no wonder they have enlisted your help to figure it all out.
Here are some recent findings from Sprout Social around customer care:
46% of customers have used social to "call out" brands

4 in 5 customers think social has increased accountability for businesses while

60% say dishonesty in brands cause them to complain while 35% would complain about overcharging

43% greater likelihood that Millennials will call out a brand on social compared to other generations

Only 35% of consumers would use the phone to complain while 55% would do it in person
So how can we use this data to shape the campaign you are going to build present to your client around customer retention? 
Your Strategy For Retaining Customers
1. Beef Up Support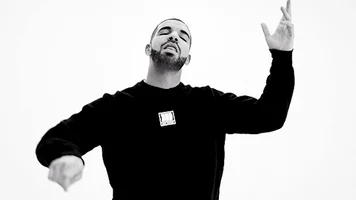 If one thing is crystal clear from the data presented above, it's that online and offline customer experience matters. People don't want to be placed on hold and will try to contact you through a few different channels before picking up the phone. You first need to note if the brand you are working with is still focused on a call-center type service and shift that to a social-center type service. They may have a team sitting around waiting to answer phone calls but who is replying to Tweets and Facebook Messages that come in?
This also gives you a glimpse into what matters to people, especially Millennials. Maybe the tide is changing once again, and you don't have to win customers loyalty with the most discounted prices, but you can do it by being the most authentic brand.
Does your client support a non-profit? Put on a charity event? Are they involved with legislation that preserves our national parks or protects wildlife? What ingredients are in their products? Are they safe? What is their reputation around how they treat their employees? And maybe even their CEOs reputation? 
People would rather spend money somewhere that treats their employees and customers with respect, is health conscious, cares about the political climate and comes forward when a mistake happens. Now it's your job to encourage your client to do and share all the above! 
2. Personalize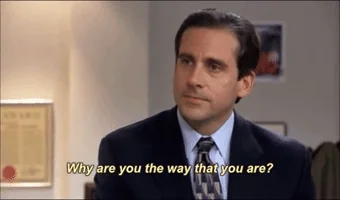 People feel more connected to brands than ever and a huge reason why is social. It allows brands to show behind-the-scenes type content, connect with consumers and most importantly communicate. Because consumers can see and know so much about a brand, they assume they can see and know that much about them (and with the data you can get on them that is true).
Roll out a campaign with more personalized content and experiences for their consumers. Whether it's using personalization tags in an email campaign throughout the body and subject line or you offer more personalized messages/discounts/offers based on browsing and purchase history. Brands need to do more to make the consumer feel like there is a connection, create that feeling of a peer recommendation but it's coming from the brand itself.  Whether it's suggesting things to read, eat or buy, brands can learn so much about their consumer if they have the right tools in place and create the personalization consumers have come to expect because of social media. If they feel like their favorite brand knows them so well, they won't want to go through the effort of creating that same relationship with your competitor.
Click Here To Subscribe To Our Blog
3. Survey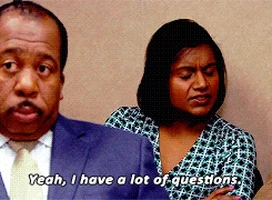 If your client really wants to know why people are leaving they need to ask!
Asking is often the hardest part, but they will learn so much. Whether that means emailing and mailing out a survey or even giving someone who discontinues their subscription a call. Figure out how you are going to get this consumer feedback. 
This is an important piece because it brings that personalization thing we talked about above into play.
"Oh, they noticed I left AND they care I left?!"
Reaching out and figuring out what happened can turn things around. Maybe the customer did have a problem, and either wasn't able to find anyone to contact about it or didn't want to, and this is your last chance to make things right and turn it around. Or maybe they give you a perspective on something you never thought of. You can learn so much just by asking. 
Customer feedback helps you serve your audience better. Consider sending out a survey as the very first step for the campaign you create. Figure out what is and is not working, where, and how to connect with their audience. And don't let your client stop sending them! Convince them to make this a quarterly or at the very least a yearly thing.
Wrap It Up
Maybe today's customer isn't "less loyal" but instead brands have not figured out how to use social and customer service to build the type of loyalty that consumers are looking for from brands?
And this is where you and your agency come in.
Helping brands understand customer care means more than a 24/7 call center. 
As you are helping a client "keep customers" through your campaign, you are teaching them how to use today's technology and tools to build real connections when they matter most- at the checkout!
Click Here To Learn More About Converge