Among several other agency and brand breakups this summer McDonald's decision to part ways with their 35-year-old agency in the U.S., Publicis Groupe's Leo Burnett shows that times are changing.
In an effort to modernize and consolidate their nearly 1 billion dollar advertising budget McDonalds conducted an agency review earlier this year in an effort to find "the agency of the future".
But what exactly does that mean?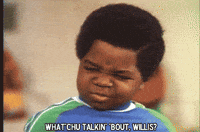 Apparently, Omnicom knew as they were picked as McDonald's new partner for all U.S national marketing initiatives.
Below we break down what this new partnership looks like and the affects it could have on agency and client relationships both big and small.
Top Talent, Technology With Digital And Data At Its Core
McDonald's USA CMO Deborah Wahl describes its agency of the future arrangement as:
"This new agency will become our partner for all U.S. national marketing initiatives. In selecting this agency we will have access to top talent, technology, and thinking with digital and data at the core."
When you think of talent, technology, digital and data you pretty much think of these three companies: Google, Facebook, and the New York Times content studio T Brands. So it's no surprise that Omnicom tapped into the relationships they have built with these organizations and brought in their employees along with nearly 200 employees from their own team to complete the pitch.
When you have an account like McDonalds you are bound to buy a lot of media inventory from companies like Facebook and Google so the concept of embedding digital media within an agency isn't all that surprising. McDonalds has been transparent throughout their agency review that they need better targeting for their digital ads- which means potential customers need to see the right ad at the right time. By Omnicom blurring the lines between the creative services and the selling of digital ad space they will have a better understanding (and lots of data) of what targeted, personalized ads can do for McDonald's burger sales. This again is a sign that agencies need to be putting digital first.
Budget Cuts
One of the most interesting parts of the deal is the strong pay-for-performance aspect. Incentive programs have been around for years, but they typically supplement a fee that guarantees the agency a profit. Here, it is rumored that McDonalds stipulates that the agency will operate at cost, essentially breaking even. There is the potential for some profit incentives if the shop meets market metrics, most likely sales-based but those metrics will be established by McDonalds.
As long as McDonalds chooses the right metrics and sets the right levels of reward both parties have the ability to win at this deal. It takes away from the normal agency obsessions of billing and creative work and ensures the agency is solely focused on the brand's ability to sell more burgers because of their advertising. If Omnicom can't deliver the kind of work that will grow brand equity, drive traffic and increase sales, then McDonalds will save money. If Omnicom is successful, McDonalds will have no problem paying a part of its profits to its agency partner for its hard work.
This does hinge on McDonalds establishing the right metrics but most agencies are already so data-driven and result focused there is no reason that they are not already setting benchmarks and tracking brand success within the agency. The only difference here is the agency can't decide (aka hide underperforming metrics) the metrics they may not want to share month-month, McDonalds has already made it clear what metrics will be important for their success.
Consolidate
This move also brings all McDonald's creative and media together within Omnicom. For pitch process, Omnicom brought together people and teams across multiple Omnicom agencies which means the picked agency still technically remains unnamed. Omnicom plans to customize the agency that will oversee the McDonalds account and ensure they will all be working under one roof in Chicago.
This move will make it easier for the holding company, Omnicom to pool resources to create a dedicated unit. Now that there is not a structural, budgeting or people struggle between agencies involved in communication, PR and marketing the single agency should be able to provide more cost-efficiency, alignment and consistency across traditional and digital advertising for the client.
This move could also signal the sign of agencies needing to be able to execute more than one part of marketing, advertising or PR. Agencies have become more and more focused on doing one thing really well but this has caused a struggle on the client side of how to correctly structure their own communications division. Should an agency be integrated or should a client be able to hand pick the best agencies to for each specific channel? Maybe somewhere in the middle is best?
After all, McDonalds is given the opportunity to handpick a range of specialist they want from the holding company, Omnicom.
Wrap It Up
McDonalds remains one of the world's largest advertisers and with their focus on finding the agency of the future they could be setting the new standard for agency and client relationships. But before you freak out, really think about it… there is nothing new here. McDonalds went with an integrated approach that puts digital first, it is driven by data and performance measured by meeting established metrics- isn't this what agencies should be doing anyways?
Click Here To Subscribe To Our Blog