If I were to sum up the life of a marketer, I would say their goal on a daily basis is to 
MINIMIZE THE COST OF FAILURE
From figuring out who your audience is, what your audience wants, how to reach them, and most importantly how to get them to make a purchase. Oh yeah and in as little time for as little money as possible.
Anything else?
And don't forget to provide reporting detailing those results, with data and analytics, in a language everyone can understand.
Gulp. No problem.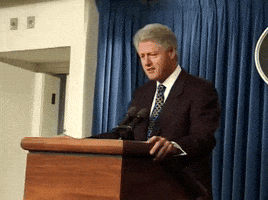 Cue minor panic attack/nervous breakdown/ and never sleeping again.
What doesn't my CMO want from me?! But maybe the reason they are expecting the best from you is that they are constantly going to battle for you.
So before you feel too defeated let us help you understand the importance of providing these insights to your CMO through reporting.
There is more at stake than what you might think!
Think Business Strategist Not Marketing Strategy
You have to think beyond marketing to understand what the CMO needs and wants. The CMO is not only a part of the marketing team, but they also have a seat at the Executive table- which means they have to demonstrate an understanding of results at a higher level and must be able to explain how those results affect the business as a whole.
CMOs are focused on strategic business issues, figuring out how marketing can impact them and spending time understanding and interacting with other departments. They can't be too focused on just marketing, getting lost in the weeds of graphics, approving Tweets and answering customer feedback on social. CMOs are expected to be a company-wide leader and those who can't may find they won't have a seat waiting for very long.
The plus side is that CMOs who can spend time and interact with other areas of the business can help gain buy-in from peers as well as bring a new angle to the decision-making process within the marketing department. They cast a wider net and can help bring that perspective back to marketing as well as help other departments realize why their success is dependent on marketing's success. 
This is why the CMO is going to challenge your reporting habits. They can't bring reports filled with engagement numbers, fan count and Klout scores. They need reports that align with the business's success- which means those numbers need to focus and show the impact marketing has on the budget, customer growth, and sales.
It might seem like the CMO's needs are irrelevant to your everyday work, but in fact, these metrics are the most important ones. 
Measure The Right Things
But you only know how to speak in shares, clicks, and stories – you can't measure these other things that matter to the business when you are still trying to understand what numbers and data matter to you.
Yes, yes you can.
Don't get me wrong, the numbers and data you focus on are important, but that data is actually just measuring the steps people are taking to become a customer and spend money on your brand.  When you learn how to piece those steps together and track your customer's actions, then you can provide insight into how marketing efforts affect the business. 
So it's time to look past the movement of the customer through the marketing funnel and understand how everything you are doing is actually impacting the overall business.
To do that, your reports are going to need to include:
Revenue

Customer Acquisition

Leads Generated

Customer Retention Rates

Repeat Purchase Rates

Competitive Share Of Voice

Gross Margin Contribution

Customer Demographics
Present ROI Clearly
You thought I might have missed ROI on the list above?
Nope, never.
It's just that important that it needs its own section. Gone are the times of the trust me method. CEOs want to make marketing decisions on a fact-based process.
So THAT is where reporting comes in and why your CMO is always demanding data and analytics.
The reality is we can't prove a positive return for every marketing dollar. But if we have the right tools and people in place we can qualify most of marketing's spend. And if we are providing these reports on a regular basis we can prove trends and can easily see when something is not going right and justify changing course. Remember you are allowed to fail* you just have to do it quickly and cheaply and tracking ROI is one way to mitigate loss on the tests we run.
Become A Customer Whisperer
Right below Revenue (on the list above) is Customer Acquisition, and customers are mentioned in some form or another a couple of more times on that list. Customers are now a top priority for CEOs, and they expect the CMO to know what the customer wants before they even know what they want. 
The CMO has to help marketers shift their mindsets to the customer and own the customer experience. Creative is still important, but you can now reach the customer in so many different ways, it's essential that you are not missing any opportunities to connect. From targeting them on social media through ads to finding influencers to understanding what and how they search online. 
Providing reports to your CMO that prove you know who they are and that all your efforts are gearing towards to meeting their needs are very important.
Put It In A Dashboard
Now that you are understanding why your CMO is asking all this of you, you might be wondering how you are going to get all this done. But the easiest way to get this information to your CMO is to get a Marketing Dashboard. Once you have a Marketing Dashboard in place for your marketing team, CMO, and CEO, all the data, insights and analytics you need (and they want) can be found in one place. 
And yes, marketers can still have views of the numbers that are important to you from the data sources and platforms you work with and Executives can have a different view for the numbers that impact their decision-making.
A Marketing Dashboard is a cherry on top of your reporting responsibilities, and the best part is we can help with that! Check out our free trial here.
Wrap It Up
Your CMO might be asking a lot of you, but they want to ensure you have the support needed so marketing can keep doing what you do. It's important that you provide the reporting that is going to help her continue to defend the work you are doing and the budget needed to do it. The CMO is your biggest advocate so provide them with the tools needed to win every battle!
How else can you help out your CMO? Download our FREE e-book, How Marketers Can Help CMOs Overcome Their Worries, here.
Click Here To Subscribe To Our Blog