There is no silver bullet for content marketing but there are a lot of things you could be doing wrong:
Producing uninteresting/ boring content

Having no loyal audience

Targeting an audience that is too large
Just to name a few…
According to The Content Institutes 2016 study, 86% of marketers are now using content marketing but only 30% believe they are effective at it and the crazy part is 76% say they will produce even more content in 2016 vs 2015!
Why do we continue to spend time on something we are so unsure about? Because when it is done well it works really well at promoting brand awareness, creating lead generation and generating sales. So how can your brand get there? Take a look below at the 4 bones that make up a good content marketing structure- if you are missing one of these it's no wonder you may feel like your strategy is falling apart!
Have A Documented Strategy
According to the B2B Content Marketing: 2016 Benchmarks, Budgets and Trend- North America the effectiveness levels of a brand's content marketing was greater among those respondents who documented their content marketing strategy.
Why? Because marketers who are documenting their strategy:
Feel significantly less challenged with every aspect of content marketing

Consider themselves more effective in their use of all content marketing tactics and social media channels

Are able to justify spending a higher percentage of their marketing budget on content marketing
Your content marketing strategy is a detailed plan of how your content is going to address your key business and customer needs. Although there are no templates for building a content marketing strategy The Content Marketing Institute does have 5 components that successful brands include in their strategies.
Business Case– Your reason for creating content, the risks involved and your vision of what success looks like.
Business Plan– The goals you have for your content program, the value you will provide and any obstacles and opportunities you may encounter.
Audience Personas– This is where you describe your specific audience for whom you are creating content for, what their needs are, and what their engagement looks like. 
Brand Story– What ideas and messages do you want to communicate.
Channel Plan– These are the platforms you will use to tell your story, their process and objectives for each one.
The first step is creating it and although it may seem like a one-time deal it's important to review your strategy often and update it periodically so your content marketing stays on target.
First Impressions Are Important
No one really likes hanging out with someone who only talks about themselves- the same goes for reading your content. Many brands have looked at content marketing as a way to talk about their brand's achievements and while mentioning awards, product updates and company announcements have their place the majority of your content should not focus on you. It should be about helping your target audience.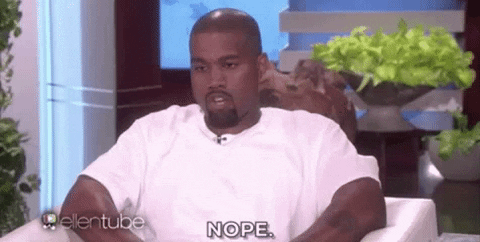 When people have questions where do they go? Google. Imagine if your target audience is Googling a question related to your industry and a piece of content you produced pops up and answers their question. Your content has just introduced that reader to your brand. This most definitely would not have happened if you had been using content to only talk about your brand.
The best way to find out what your target audience wants to read is to spend time getting to know them. Start out by determining their age, location, demographics and industries they care most, and how they use or plan to use your product. Use this data to then create content that is relevant and meaningful to them. When your brand starts producing quality content that is engaging you will establish credibility, increase SEO value and search engine rankings, and build trust with your audience.
Generating Content
There is a lot of debate over content frequency and length. Should you produce less but of higher quality that's longer in length? Or more content that might be shorter and of lower quality?
I believe that once you understand your audience you will understand your answer. If you audience is mobile first then you probably want to produce content that is shorter in length but if you are going for SEO then you need to be producing content that is at least 300 words. You also have to keep in mind your audience can only read so much. Is creating and publishing 4 pieces of content a day really worth the effort if your audience only has the time to read 1? I think the key is once you pick a cadence you should stick with it because that is what you core audience is going to expect from you. If you really want to dive into this debate, read this post from Moz where they talk about the results the had after spending two weeks cutting their content production in half and two weeks doubling to see if their web traffic and lead generation would differ.
So now that you have decided what makes sense for your brand where do you come up with your content ideas? Below is a list of sources that can provide an endless amount of them. Some are websites and some are departments within your own organization but all of them will help generate ideas to fill your content calendar.
Feedly

– Is a content discovery tool. Once you create a login you can then save any content producing website to your page and gain easy access to view it. This is a great tool to use to monitor your competition, monitor what topics are being written about often in your industry and what other major publications and influencers are talking about. 
Quora– Is a question to answer website. Spend time searching for questions people have posted related to your industry and product to see what people are curious about. Are there any patterns?
Reddit– Use Reddit's search tool to find top performing content within your industry and dive into their comments to see what users are talking about.
Competitors- This isn't third grade anymore, you can take a peek at what you competitor is publishing.
H.A.R.O.– Help A Report Out is a source for reporters who need sources for their stories. This connects you with their queries through 3 daily emails. This can give you a pulse for what different media outlets are writing about and see if there could be a connection to your product or industry.
Customer Service- The team within your organization that handles any customer inquiries could be a great place to find out what your current customer base it having trouble with. By devoting blog posts to these pain points you will certainly be providing information that is helpful and relevant.
BuzzSumo– You can analyze any type of content topic by typing in a word into their search tool. You are then provided with a list (in ranking order by total shares) of relevant content. Use this tool to see if there is already content written about your intended topic, monitor competitors, find sources for your own research or find influencers who can help share your content.
Sales Meetings- Sit on a sales call with a sale team member. Hear first hand what questions potential buyers are asking so you can answer them with your content.
Content Is Not King, Distribution Is
Brands should be thinking about their content's distribution strategy just as much as their content strategy. It does not matter if you are producing great content if your content is not getting to your buyer.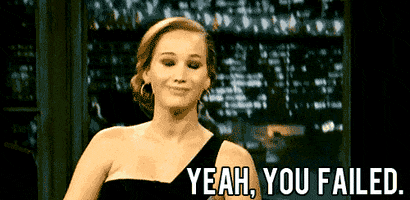 The unfortunate part is, that there is no magic button or one best channel to do this. It does take work to learn what works best for your brand but it is work that will be 100% worth it.
Email Distribution– This is one of the best things you can do for your content. Once you have an email list it gets easier to put your content in front of people because you can email them as soon as new content is created. There are a few different ways you can do this: by sending a newsletter with your content and maybe some other relevant content shared in there, send a newsletter with a weeks worth of your own content, or send an automated email that goes out once a new blog post goes up ( I would not recommend this if you re-posting more than once a day). The best thing about email is that it gets your content out to followers as soon as you want it so you don't have to wait for them to find it.
Social Media– Promoting your content on social media is critical to get the growth and reach you are looking for. Don't just post it on one site either. Use Facebook, LinkedIn, and Twitter together to connect with your audience. Make sure you are tweaking each post for each specific platform you are sharing it on. LinkedIn should be a more serious and professional tone, Twitter only gives you 140 characters for your blog posts blurb, and Facebook tends to be

 

more casual. So many people are now using social platforms to get their news and to find relevant information so it's important that they can find your content there as well. Don't forget to make it easy for people to share your content and also respond to people who share, comment or retweet your content. Both of these tactics help build a relationship with the people who are extending the life of your content.
Target Influencers- Influencers could be other bloggers, journalist or industry leaders. When you start tapping them as a resource you will not only increase your shareability but also your credibility. Build a list of contacts who blog or talk about topics relevant to your industry and your target audience, follow them on social media, mention them on platforms like Twitter to start discussions and also share their content and comment to show that what they are talking about has relevance to you. Once you have a solid idea of which content could align with them send them a personal message or email asking them to share your content. Make sure to keep contact with them personal and use this when it is appropriate. You should not be contacting them for every blog post so make you are keeping track of when you contact them what contact they share and then repeat the process when there is an appropriate amount of time between the last contact.
Keep Testing & Keep Track Of Results– Like mentioned above there is no secret formula for getting people to read your content, you have to try different things and measure your results. When you start getting engagement on your content it might be easy to get caught up in vanity metrics like shares and likes but at the end of the day, those metrics have very little substance (especially if they are not aligned with your goals). Most brands use content marketing to increase traffic to their website, lead-gen and sales so make sure those are the metrics you are tracking. When you are trying out different distribution methods make sure those are the numbers you are looking to increase and that each change does just that. If numbers aren't moving upward then change what you are doing!
Content distribution is not a one time fix. Make sure you are committed to making content promotion a daily task even when you find a formula that works for you, after all, nothing stays the same in the marketing world for too long.
Wrap It Up
It is important to remember your content is not only competing with your competitors content but you are also stacked up against everything else happening in the digital world from viral videos, memes, and pop culture updates. This is why it's so important to make the commitment to build a strategy, find your audience, create relevant content and distribute it. Once you can have the bones of your content strategy strong and continue to test and track results you will see improvements in your content marketing efforts. 
Click Here To Subscribe To Our Blog