For many marketers, the shares their piece of content receives on social is the lifeline to their marketing efforts, development, and budgets but it turns out you can't actually see much of what is being shared.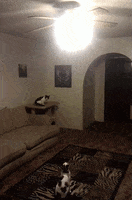 A report released by RadiumOne shows that nearly 82% of sharing is done through dark social.
Through dark social? I didn't know there was a dark side…
Dark social is dominating how people share, is an increasingly vital source to explain referral traffic and is significant in understanding how what people share publicly differs from what they are sharing privately. When marketers understand dark social it can help brands know their customers, personalize their marketing messages and ensure customers are receiving relevant content- dark social has proven too valuable to ignore anymore. 
What is Dark Social
In 2012, Alexis C Madrigal termed the phrase dark social and discovered that most sharing on the internet comes from a dark form like email or chats that are difficult to measure. It exposed the fact that the web analytics marketers are receiving is very limited.
Dark social is traffic that originated from the share of a URL but is marked as "direct" traffic in analytics tools. This means that a lot of social traffic could be invisible to many analytics programs. Direct traffic is what shows up as "direct" or "typed" traffic and implies that someone actually typed in the whole website URL into the browser to find your page. But we all know that probably isn't happening. The amount of links being shared through private digital communication tools is where much of social sharing is now taking place.
Here are some examples of dark social:
 Chat–

 

Chat is starting to take over. From WhatsApp, WeChat and Facebook Messenger being some of the popular mobile apps people use day-to-day to Slack and Google Hangouts being found on the desktop or web in the workplace. Neither of these chat types passes referrers.
Email– Most email providers don't pass a referrer when a user clicks a link within the email.
Mobile Apps– Mobile apps either fire up a browser in-app or force a new browser window to open with the URL. In both cases, this looks like direct traffic on analytics tools.
SMS– These are links shared through text messages most likely on a mobile device.
If you think about it, this is probably how you share the majority of the information you find online. So it's critical that marketers are aware that dark social may not be something they are currently tracking.
Why It Matters to Marketers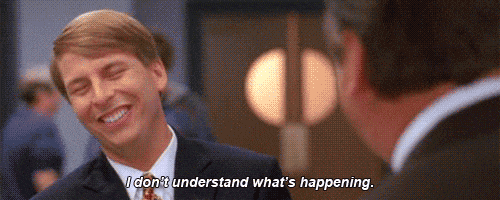 Dark social has become a big piece of the sharing universe. Dark social represents more sharing activity than on Facebook or any other public sharing forms combined. Dark social matters to marketers because they spend so much time trying to understand traffic patterns and it turns out much of what they are looking for can not be found.
Dark social makes it hard to:
View what your competitors are doing, spending, creating

See where the content you are creating is going

Get the full sense of your content story

Prove ROI
The importance of understanding dark social lies when marketers have to start justifying these massive social budgets. Marketers are spending money on content curation and then again to boost content to get it in front of more eyes. Marketers have a sense that people are sharing their content but aren't able to track where or how their content is being shared. Marketers are driving business and increasing revenue but don't know what is making it so hard to get credit for their efforts. This is dark social. 
Dark Social Insights
But you don't have to be afraid of the dark! Start measuring it. Marketers have an opportunity to gain a greater insight and to understand outcomes from their social media strategies by harnessing and acting on dark social data.
UTM Parameters– Appending UTM parameters to share buttons on your site is a good first step. This way when people reach your site from social apps they don't pass referrers, you will know they got there via a social share.
Link Shorteners– Short URLs makes it easier to track outbound links and also provides audience analytics on click backs without any need to access web analytics. They also can help build an addressable audience for real-time digital marketing by collecting data that enables segmentation.
Google Analytics– Google analytics allows users to create advanced segments. To filter out dark social traffic from overall traffic, you need to identify and track all visitors who came to your website through direct traffic and didn't go through the homepage. This

Social Media Today

post lists the steps on how to do it.
Track Copy & Paste Activity– A large part of dark social comes from users copying and pasting content. By implementing trackable code, content that is copied from a position on the web page will automatically wrap within a URL.
It is possible to measure, distinguish and recognize the potential impact of dark social. This marketing opportunity is an accurate data source and potentially one of the most lucrative, that is why measuring dark social is so important. 
How Marketers Can Use Dark Social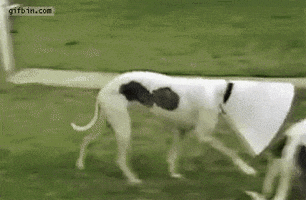 32% of consumers only share via dark social. There is value in purposefully being on channels you can't necessarily control or measure with ease.
The first step to being a part of dark social means rethinking marketing budgets. RadiumOne's latest findings show that 82% of all sharing is happening outside of public social networks yet over 90% of marketers social and sharing budgets are going to public social networks.
The next step is understanding that there is a difference between content that is being shared in the dark vs. what is being seen and shared in the open. Dark social is the more appropriate sharing environment between close friends, associates and family members. When marketers can understand this, they will realize that dark social is all about creating relevant and personalized content. This means brands can focus less on follower count and more on targeted bits of content. When the content being created is appropriate for that audience, then current customers will recruit new customers to read and share their content without brands having to put much spend on it. 
Here are some ways brands have used dark social to their advantage:
Create dark posts when you want to target different products to different groups of people.

A/B test current content strategies to see what gets more traction.

Use it as a trial to see what iteration of content will perform better.

You can play on the fact people want to be the first to know. Give a targeted group exclusive information through dark social to validate that they are in the know.
The platforms consumers use to share things matters to them and is evolving quickly. It can be hard for marketers to keep up but by utilizing dark social, brands can become a part of platforms that might be harder for them to access on their own. 
Wrap It Up
Dark Social has heightened the quest to understand a brand's sentiment and customer experience from outside of a brand's direct influence. The key to dark social is to build a social media monitoring system that makes it possible to evaluate and measure dark social. Marketers don't need to look at dark social as an opportunity but instead, make it a part of a wider digital strategy.
How are you going to use dark social to your advantage? What tools have you used to make measuring dark social easier? 
Want more information about Dark Social? Check this post out Give Dark Social Some Light.
Click Here To Subscribe To Our Blog