It's been a little over a year since Snapchat's Instagram rolled out their new feature, Stories, and Instagram has revealed that more than 300 million people are now posting to Stories every day– I think it's safe to say this move was a good one!
But Instagram isn't the only one who can benefit from this jump to more visual content. Marketers can learn a lot from this as well. Below are three insights that digital marketers can take away from the rollout of Stories.
1 .Make Time For Content
Brands will no longer be able to get away with posting 2 or 3 times a week on video-based platforms like Snapchat and Instagram. With content in Stories disappearing after 24 hours, brands will need to post at least once a day to have a real identity on either network. This can be overwhelming! It's important that you and your team come up with a time to set up and plan marketing and promotions on each platform often. Whether it's a calendar, Trello board or a detailed outline, something needs to be created to keep your content fresh and your Stories alive.
2.Audiences Crave Authenticity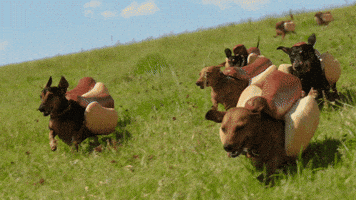 With the pressure to keep content flowing, will also come the need to stay candid. Brands should mimic their target audience's fun and un-staged photos and videos that they are posting.  It's important to remember that video content has broader guidelines. A video doesn't need to be as polished and edited as the images that you were posting to your Instagram Feed. Use this to your advantage and embrace being more authentic! If you have a younger audience, they most likely ignore ads but will enjoy engaging in an adventure that their favorite brand is sharing through Stories.
3.Build Customer Loyalty
A random photo is no longer going to work; there needs to be an experience behind the story you are building through video. Let users get to know the people behind your brand! Break down the strictly business facade and put yourself in your customer's shoes. Wouldn't you rather engage with a business that shows their unique fun characteristics rather than one that is always pushing products? Use video to run contests, answer questions, start a scavenger hunt, show a behind-the-scenes moment, let them into your office or meeting and have them join your team for lunch. Followers are interested in seeing special events as well as day-to-day office life- especially if it's the people who keep the brand running. If you are not able to meet or exceed your audience's standards on the visual content they want to see in Stories then they will swip right past your post.
Wrap It Up
Instagram's Stories are showing us the evolution of how people are using social media, how they want to consume it and what tools and features will keep them hooked in the future.
Instead of focusing on the effects that Instagram is having on Snapchat, focus on what and why people are trying these different platforms. Is video really going to take over text? Is this a more appropriate way for people to post more? Or are long stories still considered over-sharing? Where is your target audience- have they moved platforms? Remember to dig in, learn as much as you can about your audience and apply the above three observations about digital marketing when creating content.
What other questions do you have about social media? Check out this blog post 5 Lies About Social Media Marketing.
Click Here To Subscribe To Our Blog