80% of marketers agree that email marketing is core to their business. So obviously there is no way that email is dead but it is changing. From ad blocks on social, to mobile devices becoming our "first screen", to the take over of content marketing- so many things are shaping the reason and way we create and send an email.
Overall 2016 has been a good year for email. Email has gotten a lot of good press from announcements of its revival, the stamp of approval from millennials, and the ability to integrate email into so many other tools. Email is almost kinda cool again but are marketers ready to give it the attention it needs?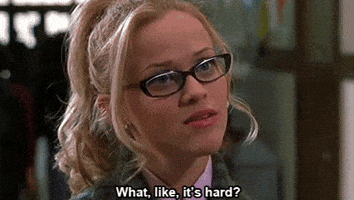 Email Best Practices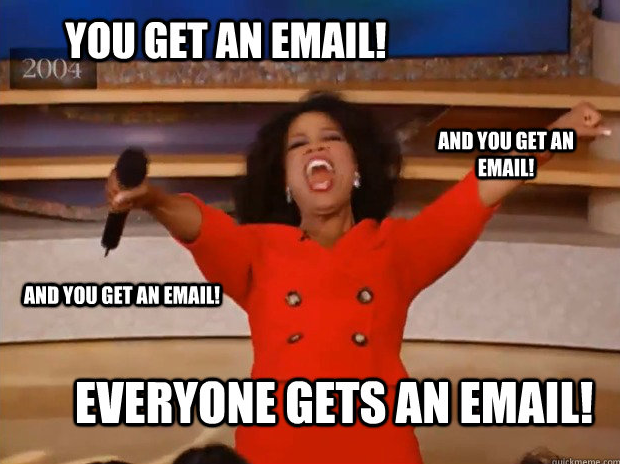 It's important to remember that potential consumers don't hate all email- just the ones they don't want to read. So how do you become an email they want to read? By following these best practices. These 5 things are really simple but these are things so many of us forget to do when setting out to create our email campaigns.
1. Make A Plan & Set Goals–One of the best things about email marketing is that it is a very versatile tool that can help you achieve a variety of business goals that are going to impact your overall sales. Once you have your email list built you have to figure out how you are going to use it and then find metrics that measure those goals. 
Convince and Convert provides a list of 13 different goals you can achieve through email marketing:
Spreading the Word– Build

 

brand awareness around your product/service.
Create Urgency– Encourage readers to take action now. This could be a notification of a sale or an item that is running out of stock.
Upsell and Cross Sell– This happens once a potential consumer becomes a paying customer. Now you can introduce them to new products and services.
Appointment Reminders-Ensure clients are going to show up.
Tracking– Provide detailed information about their latest purchases.
Reviews– Email is an easy way to remind customers to fill out surveys or review an item.
Sharing Information– This can be used to update customers on recalls, privacy policy changes, when an item is back in stock or any changes to your business.
Announcements– Introduce consumers to a new product.
Event Invites– A chance to meet your users face-to-face.
Cart Abandonment– Send a reminder about unpurchased items that are waiting in their cart.
Raising Money– This is a great way for non-profits to ask for donations.
Customer Care– Check the pulse of your customer's satisfaction by emailing them about a recent experience and soliciting feedback. Email can be a better way to reach them than a phone and provides a form where they can input well thought-out details about their experience.
Building A Relationship– This is probably the most important goal as the content you provide subscribers should help build a relationship that presents you as a trusted resource.
Beyond this list of 13, there are even more reasons you can send an email but it is important to figure out how you are going to use your subscriber's emails. Once your goals are set, be honest with subscribers on how you plan on using their email address so they know what to expect and how often to expect it. 
2. Get Personal– This goes both ways, you want the email you send to be a representation of your brand BUT you also want to ensure the recipient feels like they are getting something personalized.
The email you send should look similar to your website and other branding materials. Make sure to include your brand's logo and use similar colors across all channels so people begin to associate your logo and colors together. You want them to remember who this email is from after all.
Giving a brand your email address still feels personal so it's important that you personalize your message as much as possible. It takes time to learn everything you can about your target market but once you know their demographic, likes, dislikes and their knowledge about your product or service you can better meet their needs. By truly understanding what they are looking to get out of your emails and products you will be able to provide content they actually want to read, use, and look forward to receiving.
3. Stop Being Pushy- Most people who sign up for an email do so because they see it as a way to stay informed, they don't want to be sold to. Just like any other content you are publishing you want to be helpful without forcing your sales pitch on them each and every time. If the content in your email is educational and useful you will be seen as a trusted source for your customers which helps build brand loyalty.
4. Mobile Mobile Mobile– People move seamlessly between devices. Whether they are using a  computer, smartphone or a tablet it does not matter to consumers what device they are using to view your brand's email. It does, however, matter how easy that experience is. It's estimated that 91% of consumers check email at least once a day on their smartphones, many are doing this as a way to scan what's important and what's easy to delete. Make sure to pair your email with a catchy subject line so you aren't swiped left on and put in the trash. Remember that optimizing your email for mobile devices greatly affects your open rate, click through rate and unsubscribes. Don't let an un-mobile friendly design be the reason your great content is not read.
5. Autoresponder Is Your Friend– When people sign up for your email list they expect to get confirmation right away. Nearly all email service providers give you the option to create an autoresponder sequence-so make sure you use it! Your first follow-up email is crucial to the success of your marketing efforts and should be sent immediately as a way to introduce yourself and explain how you plan to use their email address. When people receive an email a day or week later they may not remember why they were interested in the first place and unsubscribe before you even get started. After that first email don't stop using the autoresponder feature. Use this tool as a way to schedule email on a consistent basis over several months so you aren't just popping up in their inbox when you want to sell something.
Millenials Are Connected To Their Inbox
Yes, we find them on Snapchat, WhatsApp, using SMS and taking selfies but what connects all these points? It is their mobile device. According to Marc Apple, email is the original social media and if you think about it, just to be able to login to many social networks you need an email address. Remember when people thought millennials might kill off email? Well, it turns out email is actually the building block of their cyber identity. So, yes millennials are connected to their email but their point of connection is going to be on their mobile device.
1. Skip Long Form Content– They like things scannable. Keep content short and to the point. Break up email text by including videos, memes, pictures, and GIFs which also gives them something that is share-worthy.
2. Make Sharing Easy– Millennials love to share. Make sure your email content is easy to share by embedding share buttons beside each piece of content to drive engagement rates. Another thing to take into account is sharing is seen as recommendations and according to SocialChorus, 91% of Millennials reported that they trust their friends for product recommendations.
3. Timing May Not Matter- They are always connected to their mobile device and are able to log in anywhere at anytime. When your target audience is able to stay connected 24/7 finding that perfect time and day doesn't matter as much anymore.
4. Less Is More– Millennials are not afraid to send you straight to spam if they feel like you are emailing them too much. Remember they have a place directly on their iPhone that lets them know how many unread emails they have and if you are the one clogging that up they will get rid of you. 
5. Use Emojis–The Oxford Dictionaries Word of the Year for 2015 was:😂 officially called the 'Face with Tears of Joy' emoji. We use emojis a lot and consider it a form of communication- emojis have their own keyboard and day (July 17 is World Emoji Day) after all! Although they may not work for every brand an emoji seen in the subject line could be a way to express sentiment in a small space.
6. Personalization– Millennials are all about having a unique experience so that they can then show it off on social media. Provide that same experience and they will have no problem praising your product to the world. They want a straightforward message from services/products that they believe are high quality and provide great customer care.
What To Measure
If you think your work is done after you've scheduled your email campaign, you are wrong. The work has actually just begun as you start tracking the results of your email campaign and start making adjustments based off of trends. Below are some actionable metrics you should be tracking as part of your email campaign.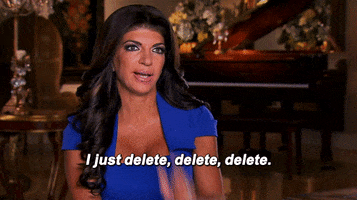 1. Click through Rates (CTR)– The percentage of email recipients who clicked on one or more links in the sent email.
This lets you easily calculate performance for every individual email you send. From there, you can track how your CTR changes over time. Overall CTR is an important metric for all email marketers because it gives you insight into how many people are engaging with your email and where. This is also a metric used to determine results for A/B testing (which you should always be doing with your emails). Maybe the same link is given two different titles? You can test to see which one receives the most clicks and apply that one to your next email.
2. Email Sharing/Forwarding Rate– The number of email recipients who clicked on a share button to post email content to a social network and/or who clicked on a button that would forward the email to a friend.
You want to track this because this is how you can generate new contacts. When you produce useful content, readers will want to pass it along to friends who then can subscribe to your email list too.
3. Overall ROI– Overall return on investment for your email campaigns. This is total revenue divided by total spend.
With every marketing channel, you want to determine the overall ROI of your strategy and email is no different. This helps prove how valuable email marketing is when you can tie it back to leads and even revenue generated.
4. Number of Leads Generated–When looking at this metric you need to make sure you're producing content that requires an end user to fill out a lead capture form.
Obviously, this is not a goal for everyone's email campaigns but usually, some form of email you set up in your campaign will be geared towards this format.
5. Website Conversion Rate– The percentage of email recipients who click on a link that then takes them back to your website.
This is an important metric because you want to know how many people made it back to your website because of the content you provided. Once they make it back to your website they could be only a few steps from looking for contact information or making a purchase. Obviously, you can plug in whatever link you want and provide a conversion rate for that. Whether it be a CTA to join a webinar to download an ebook, as long as they completed the intended action then they converted.
What Not To Measure
Then there may be a time when you are tracking metrics but they are what we call vanity metrics. Vanity metrics usefully look nice when you show them off but they are not actionable. They either did not cause the end user to make some sort of commitment to your brand that is measurable or if it is measurable the number does not mean much.
1. Open Rate– The percentage of email recipients who opened your email.
While this is a good metric to use when testing different subject lines or overall relevancy of your email it should not be a core metric that determines your email marketing effectiveness. A subscriber opening your email is not a huge commitment and even if they do open it you should be more intreated in what actions they take once they are inside.
Alternative Metric: CTR, to see what links they are clicking on once the email is opened.
2. Unsubscribe Rate– When someone opts out of your email list.
There really is not much you can do after someone has unsubscribed. Although you could use this to see how relevant your email marketing is you want to use metrics that would guide you to make changes before they unsubscribe altogether.
Alternative Metrics: Instead use CTR or conversion rate. By using these two metrics you can keep an eye out for unengaged subscribers, test new content and then if needed, remove them altogether. 
3. The Size of Your Email List– The total amount of emails on your list.
While having a large number looks good, if none of those are converting to clicks back to your websites, lead generation or any other desired action then it does not really matter?
Alternative Metric: Use leads generated or total ROI. When you use these metrics you are proving that your email campaign caused a potential customer to make a commitment to your brand.
Overall ensure you are measuring individual email performance, the health of your email list and progress towards goals. Don't forget to continue to A/B test to see what changes have had the most impact on subscribers and to keep adjusting content, design, and optimization as email continues to adapt to the changing marketing environment.
 Wrap It Up
Email marketing is affordable, it integrates well with other marketing strategies and it is an important tool. Email marketing is not dead, if anything seems to be dying within your email marketing it could be your strategy.
Successful marketers are connecting with customers through email to provide more personalization through the customer journey, they are making email a core part of their brand's mobile experience, they are using data to gain insight into what is and what is not working and they are adapting their email marketing techniques to the changing environment. With 49% of marketers say email is directly linked to their businesses primary revenue source many can't afford to leave email behind!
Want more content like this? Check out this post How To Turn Your Influencer Marketing Campaign Into #RelationshipGoals.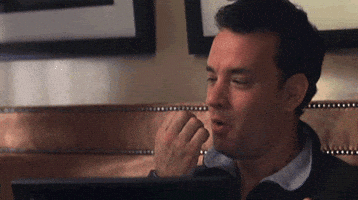 Click Here To Subscribe To Our Blog