We have seen Facebook put an emphasis on Groups this past year and we have seen people navigating and preferring a more private, or 1:1 form of social media. So maybe it's time for your brand to tap into the power of Groups?
Facebook Groups aren't just for College Alumni or Neighborhoods; they can be used to boost engagement, interaction and create something extraordinary for your product users.
Below we dig into how a Facebook Group can be used to create community, provide insight and maybe even defeat the dreaded Facebook algorithm we are so tired of fighting.
Click Here To Learn More About Converge
Does Your Business Need A Facebook Group
Facebook groups can be an extremely valuable and impactful tool when using it in your marketing strategy.
Why?
Because it's one of the easiest and most effective ways, you can build a community around your brand. Imagine a one-stop place where everyone who loves your product and services can come together to talk about it. And where you can give members insider information, 1:1 support and customer service. Groups can be a better way to focus a community than a Facebook Page because posts are front and center within Groups, causing Groups to focus more on discussion and interaction where users are usually more comfortable asking questions and sharing. 
Some companies even take it a step further by having Private or "Secret" Groups available to people or brands paying at a certain price-point. Within these parameters, Groups are used to quickly answer customer questions and concerns provide free training and take feedback. It's like having a more private comment section or a bigger chat room where both the brand and the customer have a voice and a common place to meet.
Another reason to start a group is if you have a very loyal customer base that participates in a referral program or are band ambassadors. You could use a Group to share company news such as announcing new products and updates there first. You could use it as a place to feature these customers going above and beyond to promote you, highlighting how they represent and advocate on your behalf. And most importantly use it to get feedback, what do they love and what would they change? Nothing will make them feel more valued than if you implement some of their suggestions and thank them for it.
Analytics & Insights
The reason why Business Pages initially became so popular is that audience and post insights became available quickly, well now Facebook has launched Group Analytics which gives admins a better understanding of their Group audience and a post-analysis (a dream come true for better ad targeting).
Some added insights are:
How their Group is growing

How and when the Group is engaging

More insight into Group membership demographics
Facebook Groups is a place to find like-minded customers who will give you great insight into your audience that you would not have otherwise. All their information is available to you and can help you form a strategy for Facebook beyond a Group or Page. Facebook becomes powerful when you know who to target and at what time- which can easily be learned within your Group.
What You Should Avoid
Self-Promotion: People do not want to join a group to hear how awesome your brand is. When you first create a group, it can be hard to restrain yourself knowing you have all these people to sell to, but you have to remember that's not why people joined in the first place. You should really encourage your group members to start the conversation and even answer each other's questions. Remember you are building a community, and when they talk to each other it helps foster that feeling. The only time you should post is if you have a huge company announcement, you are answering a question, or you're asking for feedback- let the community do all the talking for you.
Spam: You also have to monitor what your members are saying. Just how you can't use the group for self-promotion, they shouldn't either. If everyone starts posting their latest blog post or a discount on their product the purpose of the group will be lost. Make sure you set and enforce group rules from the beginning, so no one starts these bad habit.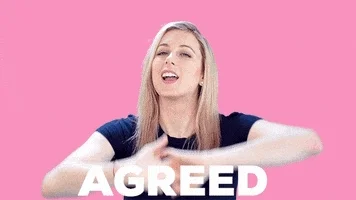 Click Here To Subscribe To Our Blog
Cut Through The Noise
Although it's not confirmed by Facebook, creating a group could help you conquer the Facebook algorithm. We know Facebook is constantly updating their algorithm for the News Feed however they claim they are more likely to put the stuff users want to see rather than the things brands are saying. So, let's say if your brand creates a Facebook Group- where your audience has a choice to join you might have better odds of being seen in the News Feed.
Kevin Roose, a journalist for The New York Times, wrote this about Facebook Groups:
"As I joined groups, I noticed that my Facebook feed showed more updates from those groups, and fewer posts from my friends and the news pages I follow, a hint that Facebook may be privileging group-based content in the newsfeed algorithm that determines what users see."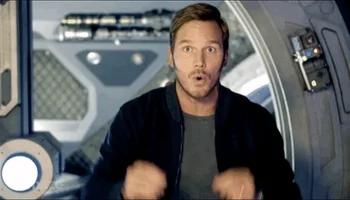 So groups may be another way to generate reach and engagement beyond paying for ads or boosting your Page posts.
Wrap It Up
Are you surprised at the power Groups may hold? A place to build community, provide excellent customer support and get people buzzing about your brans? Doesn't seem like a bad place to invest your time.
Consider creating a Group as a part of your marketing strategy and create goals around how you want to use the group. Since 2016, over 1 billion people are using the group feature. Are you one of them?
Looking for more content on Facebook? Check out this post Feeling Lost When It Comes To Facebook Advertising?
Click Here To Learn More About Converge