As brands are learning more and more about their audience, they are learning that their consumers may not trust them, which makes getting information and marketing out about their products and services tricky!
If your audience doesn't trust your message how are you going to convince them to make a purchase?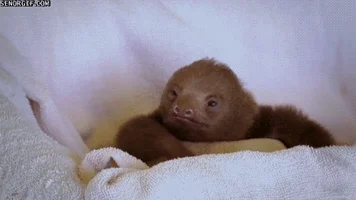 This is when you have to go outside the boardroom and the brand and find people who your consumer relates to, that's when influencers come into the picture, and this is why they have become so popular.
Most people don't define an influencer as a celebrity, but they are most likely bloggers, social media personalities who have a niche audience and a loyal following on social. Their audience and follower count may be smaller than one of a celebrity, but they have committed subscribers who often come to these influencers for advice on all aspects of life, from cooking to fashion to parenting. These influencers become people's one-stop shop for the little things in life like weekly grocery lists to gift guides around the holidays. They have built a special connection with their followers that is sacred and one they aren't willing to risk for just any brand. 
Thanks to social media it not only makes it easier for influencers to connect with their audience but for brands to connect with influencers. There are a lot of pieces to the influencer puzzle, which we have written about here and here but now we want to show you how you can use the Converge platform to quickly and easily find influencers. 
Click Here To Learn More About Converge
Find Out Who Connects With The Influencer
One of the coolest things about social media is you don't always have to be the "owner" of the social account to gain some insight into what and how that brand or person is performing. 
On the Converge platform, you can connect an "unowned" brand to the Analyst part of our platform and dig into tons of tweets, numbers, and data to learn so much more about that influencer. An unowned brand is an account you don't have the login information for aka the influencers you are researching.
When connecting and downloading data from Analyst, you can use it to…
See who is engaging with the influencer? How many times and how often?

What content gets the most engagements?

How does the influencer engage with their followers?
This information can be hard to gather if you don't have the right technology supporting your marketing efforts. But doing this homework is so important when it comes to picking an influencer. It would take a lot of work to go through thousands of tweets to get the data listed above which is why we say Converge can help you find an influencer quickly!
Click Here To Subscribe To Our Blog
Find What Content Your Audience Engages With
I am sure you look at the content you are putting out on social media every single day and are collecting data to help you decide what you should be creating more or less of. But what if you took it a step further to identify and compare it to what type of content influencers are using.
By using the Converge platform and being able to analyze content side-by-side (whether it's for the same or different social platforms) you can see what and where your audience is engaging with you. If you have an active Twitter following, then you need to look for an influencer with a strong presence on Twitter too. If your audience watches video posts on Instagram, you need to find an influencer who focuses their content creation on video on Instagram. 
Study what your audience is identifying with and ensure the influencer you choose is using that platform and type of content you know your audience wants. Afterall this is what the influencer will use to talk about your brand so don't be afraid to dig in really. This won't only help you find the "right" influencer, but you will learn even more about your audience that might improve your social strategy. 
Wrap It Up
Using Converge to track down influencers for your next campaign is super easy! And the best part is you can continue to use the product to track metrics and engagements throughout the campaign to ensure the influencer is actually influencing. What more could you need?!
To learn more about Converge, check us out here!
Click Here To Learn More About Converge