Instagram turned 6 and to celebrate the CEO of the OG of filtered photos, Kevin Systrom sat down with BuzzFeed News to talk about the range of changes that have happened to the Instagram product.
We decided to read between the lines and take some guesses about what this could mean for Instagram's future. Check out our 5 predictions below…
1. Instagram Will Make Video A Priority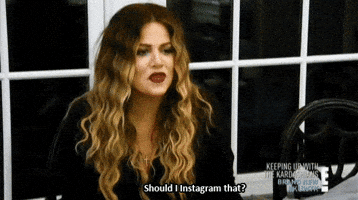 "I agree, the video format in our viewer does feel similar to what a lot of other people are doing," Systrom said. "I think that's fine for now, but it's not where we want to end up. We want to innovate and improve the experience."
Video has been a huge focus for Instagram from the addition of Video Channels to Instagram Stories. And this isn't all that surprising as Instagram's parent company, Facebook has been pushing brands, users and publishers to put video first on its own platform for some time. It's hard to say exactly what Instagram will do with video from here but as they continue to provide features that encourage users to spend more time in their app (see prediction 4) we could see them incorporating something along the lines of live video streaming or virtual reality next.
2. Instagram Will Get Into The Product Space
"We wanted to make sure that people knew we were not just a camera app on your phone. We are much more than that. We are about media. We are about diversity. We are about expression. The new logo aligns with our principles — simplicity, universality, understandability. It also aligns with our mission, which is not just to be a camera company, but to be a moments company. The logo is abstracted from the physical camera. It acknowledges that we are, in fact, about moments."
The updated Instagram logo was their unofficial announcement that they are more than just a square photo. As their competitor, Snapchat has recently re-branded itself as Snap Inc and launched it's $130 glasses, Spectacles it's no surprise that Instagram wants to be viewed as something more too. Although they have not jumped into the product space like Snapchat or even Facebook we assume that they too will have a product to launch by F8.
3. Instagram's Algorithm Will Change Again
"Nowhere in our mission is it about being real-time," Systrom said. "I don't think we are focused on making sure you have a news feed of an unfolding event in real-time view. And I think that's okay. You should still see rainbows, generally, together — especially if they're good rainbows, in which case the best ones will rise to the top."
Remember when every celebrity Instagram account was asking you to opt into Post Notifications because they had no idea what the new algorithm change meant for Instagram? Good times. In the statement above Systrom makes it clear that your Instagram feed will not be the next Facebook News Feed. They aren't looking to be a news source, like Facebook (where having real-time information is important) so an algorithm focused on real-time updates is not a priority for them. They are more interested in being the place people go to see the content they actually want to see easily, so expect tweaks to the algorithm to continue to center around that in the future.
4. Instagram Will Get Users To Share More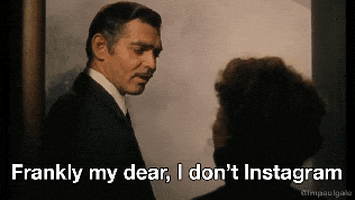 "It's pretty well-known that on Instagram you post the highlights of your day," Systrom said. "I wish it weren't that way. I wish people felt more free to share as much as they wanted during the day."
With the rollout of Instagram Stories and their updated algorithm, Instagram has a goal to get users to spend more time scrolling on their app and to post more casually. Instagram has a reputation for being the social network where you might share infrequently but visit often. Facebook is the place you share milestones, Twitter opinions, Snapchat is your everyday activity and Instagram is for those special occasions. But Instagram does not like that! And we will continue to see features that encourage you to share more moments rather than the perfect memories.
You also have to think of this from an advertising perspective. As they push to get more and more ad revenue they need to get users logging in and using the app to ensure brands continue to spend money there. Instagram will continue to roll out features that make users feel like they might miss something if they aren't logging in frequently. 
5. Instagram Will Push Users To Stories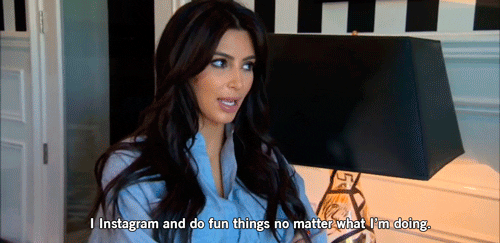 "It (Instagram) is now sitting on 500 million monthly active users, 100 million of whom view its new Stories feature daily."
As large a number as 100 million users is, it is still about only about one-third of their daily audience of 300 million people. That means a lot of people are still not looking at something that pops up at the top their screen every time they open the app (guilty). The majority of Instagram's daily audience is ignoring this new feature and that is something Instagram is going to change. Whether they add more features, location personalization, the ability to chat within the app, or to pick who you share stories with- there will be some new incentives to get people using it.
Wrap It Up
Hard to believe Instagram is already 6! In some ways, I can't imagine life without it and in other ways, it feels like they have taken  a  w h i l e  to evolve. I believe, that before Instagram can blow out seven candles they will have set the tone as to what is to come with image sharing and marketers will be begging to be a part of it!
Click Here To Subscribe To Our Blog