As a business, you have probably spent a lot of time, money and resources building an app you hope people want to use. But what if instead of trying to create something new, to change people's habits, begging them to explore your products and brand over here– why don't you go to where your audience already hangs out?
Instagram and Snapchat are two apps we think you can experiment with. Why? 
It makes sense to invest in these social media platforms, especially if your audience is already on Instagram and Snapchat and if you are B2C- then there is no reason you wouldn't be on here. So what has been holding you back from exploring these platforms before? Was it time? Talent? An understanding of what this can do for your overall business?
Below, we'll show you why you need to do to become a part of these communities and how! There are already so many businesses successfully using these outlets, and we know you can be one of them…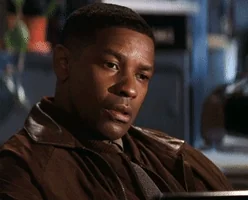 Click Here To Subscribe To Our Blog
The Facts
We don't need to convince you that Snapchat and Instagram are both places your business needs to be because the facts speak for themselves. Take a look at some of the stats we found on Snapchat from Omnicore and on Instagram from Smart Insights. 
SNAPCHAT:
Snapchat has over 300 million daily active users

173  million Snapchat users log in every day

Users watch over 10 billion videos per day

Average users spend 30 + minutes on Snapchat
More than 400 million Snapchat stories are created per day.

71% of Snapchat users are 34 years old

The average daily user of Snapchat creates more than 20 messages, or "snaps," per day.
INSTAGRAM:
Instagram has over 800 million users

Instagram users like 4.2 billion posts per day
70% of businesses use Instagram

59% of 18-29-year-olds use Instagram

Instagram Stories Has More Than 250 Million Active Daily Users
80% of users follow 1 or more brands on Instagram
Posts with at least one hashtag average 12.6% more engagement
75% of Instagram users take action, such as visiting a website, after looking at an Instagram advertising post
2x as many Instagram Stories are posted by brands than Snapchat Stories
Does the app created for your brand have numbers like that? We didn't think so.
We all know that social is about measurement and these numbers prove that people not only use Snapchat and Instagram for entertainment and pleasure but to make purchases. It's time to create an account AND content on at least one (if not both) social platforms. Below are three ideas to get you started on both Instagram and Snapchat. 
Use Snapchat For Business
Snapchat, owned by Snap Inc, allows you to send photos and videos in real time through a mobile app. They do not have a website version, and their measurement tools are limited to those brands willing to spend hundreds of thousands of dollars on ads right now. The photos and videos users posts are called snaps and appear on the app for just twenty-four hours which creates a story.
Some of the features that make Snapchat different, or at least used to before Facebook borrowed some ideas for Instagram, are their geofilters, creative tools like emojis and stickers that can be added to pictures, filters that allow your voice to change and face-swapping and other fun things like adding text and free handed drawings. The videos and pictures you create will only appear on the screen between 1-10 seconds before it disappears, but users can screenshot images and rewatch content as much as they want for 24 hours.
So how can you use all these features for your business?
Demo A Product: 

As I said above, snaps and stories don't last forever so this is a great way to get some buzz around a new product, maybe one you have not released yet and want fans to get excited about. Reality TV Star turned entrepreneur, Kylie Jenner uses Snapchat to give fans a sneak peek of her hugely successful makeup line, Kyle Cosmetics, and it works! It's been reported that she has the most followers and views of content on Snapchat out of anyone else and most of her stories are based on her business. She uses Snapchat to give viewers a peek into her life, but it is mostly videos and pictures of new products and launch dates for her makeup lines.

Give Out A Coupon: 

Snaps may disappear, and engagement metrics are hard to get so brands have gotten creative on how they measure engagement themselves. Restaurants and retailers have created and given out Snapchat exclusive scannable coupons via their story. They then encourage viewers to screenshot these snaps to redeem the coupon in store, normally within a 24 hour period. This encourages followers to act quickly and allows brands to track results by counting the screenshots taken and the number of exclusive coupons redeemed. 

Host A Chat: 

One of Snapchats newest features is chat. Messaging is the biggest feature of social apps right now, as younger users want to take their conversations into a private mode (dark social). They don't want Mom and Dad to see what they are saying to each other like they can when they post on Facebook. Use Snapchat chat to give advice exclusively to customers or potential clients following your product on Snapchat. Have someone within your organization host the chat, encouraging users to ask questions to increase engagement and at the same time allowing users to get to know one of awesome team members you have behind the product.
Use Instagram For Business
Instagram used to be an app where you could only edit your images with their built-in filters, but it has quickly become a social network thanks to guidance from its parent company, Facebook.
Instagram started out as a photo-only app, but it now seems to favor video, as the success of their Stories feature, where you can string together videos and images of your day to be viewed within a 24-hour window (just like Snapchat). They too have added fun image and video editing to their stories function and have even allowed you to link to other Instagram pages.
Sounds great, but how can it benefit your business?
Go Behind The Scenes: 

Customers are curious about what goes on at your brand! Use Instagram to show a product's lifecycle, your team working hard or even the organizations and issues your company cares about

. With customers being so in-tune with the way their products are made and what charities your organization supports, Instagram can be an important tool in showcasing that and giving people an inside look into the stuff they would not see if they only shopped in your stores.
Inspire: Who doesn't like a brand that makes them feel good? Posting inspirational quotes, videos and images is a sure way to increase engagement. How could you not like something that talks about girl power? Or relates to your Monday struggle? You don't have to use your account to only talk business! Help people understand the people behind the brand by posting something that inspired your team.
Collaborate: A different way to connect with your audience or tap into a new audience is to collaborate with another Instagram user, which could be an influencer, a celebrity or even another brand! Have them take over your account for the day and show how they use your products and what they love about them. No matter what content you produce you can't always be talking about yourself but when you collaborate with someone outside your brand you are giving them a chance to brag about all the amazing things you do!
Wrap It Up
Snapchat and Instagram allow you to showcase your business and engage with your audience like never before! The connection your content can build with your audience can't be matched with any other social tools let alone an app you build from scratch. 
Snapchat and Instagram help people understand who you are and what your brand is about which then increases engagement that results in consumer loyalty. Isn't that what we are all after?
It's a way for people to keep in touch with your brand between purchases and stay up to date on what you have going on. These are marketing tools you need to invest in especially if engagement is important to you!
Check out our FREE e-book, 30 Social Tests for more ideas on creating social content!
Click Here To Subscribe To Our Blog