What is a dashboard? According to this CMO. article a dashboard is a graphical summary of various pieces of valuable information, typically used to give an overview of a business. So why do CMOs need one? Because CMOs are concerned with tight budgets and the lack of a clear marketing strategy that could affect their company's ability to compete in ever-changing markets. Because CMOs have to answer to many stakeholders about the status of all their projects. Because CMOs needs to have the latest information readily available to make informed decisions quickly.
A marketing dashboard can automatically and accurately pull all your marketing data into one place, in real-time, to give you a current pulse on your marketing efforts. More and more CMOs and Marketing Executives are taking advantage of everything marketing dashboards can provide for themselves and their marketing teams. Take a look below at the top 3 reasons why CMOs love their marketing dashboards!
1. Helps Answer Those "So how's it going…" Questions
You can almost plug in any word in after ….Social media, the web, SEO, advertising, email, apps, content.
And almost any time frame…Last month, this month, this week, right now.
The hardest part about these questions is that the answers are usually not found in one application. It requires countless logins and repeatedly asking data gatekeepers for access to the likes of LinkedIn, Facebook, Hubspot, Twitter, MailChimp, Google Analytics, Applytics, and Moz just to get the numbers needed to show results across all channels.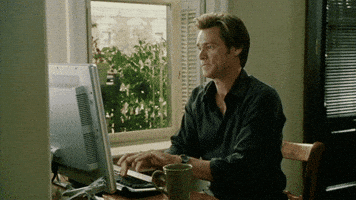 As technology has become more automated, it has also become more disperse making it harder to answer what seem like simple questions. Now marketing teams spend about two weeks manually pulling data from all their sources to put into a monthly presentation for management. It involves many hours of gathering, reporting and entering numbers into Excel and then translating those numbers into a PowerPoint presentation all to tell a cohesive story across marketing platforms.
It's exhausting, and by the time everything is pulled together how useful is that report filled with old data? With a marketing dashboard, you can change the culture from monthly, rear view mirror management to daily and even hourly performance optimization. You can stop living in fear of the above question and be excited to show off exactly what is happening up to the minute. With a marketing dashboard, you can get back the time you spent gathering data and spend time generating insights. The best part is you don't have to try to sync time across your executive team's calendars or hope that they log in to their account, most dashboards even send an email when the reports Executives requested are ready to be viewed… now they will know exactly how things are going.
2. Provides Visualization
We know that getting the data isn't the problem and neither is analyzing it, the real issues come when you need to make sense of it all instantly.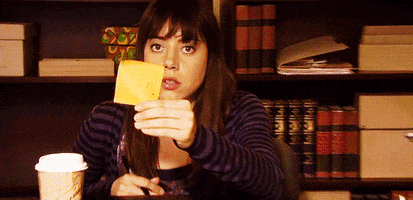 This is why so many CMOs and Marketing Executives have realized how powerful the data visualization tool is within dashboards.
Essentially a dashboard represents a headquarters for all your KPIs and critical metrics across all marketing channels. Dashboards eliminate the feeling of being bogged down by spreadsheets, meaningless columns of data, emails, meetings, and presentations. A dashboard replaces all that with visualization of marketing data that is easy for everyone to comprehend.
Visualization benefits Marketing Executives by:
Acting as a clear guide for decision-making

Providing a reference point in asking the right questions and guiding discussions

Spotting and comparing trends

Giving access to all the information needed, so marketing teams gain a sense of ownership

Helping accelerate problem-solving 

Focusing marketing teams on data-driven decision-making
3. It's Interactive (For Everyone And Across All Channels)
One of the most significant benefits of a marketing dashboard is that it is accessible to everyone on your team. Anyone can log in to your dashboard at any time and see the same live data as everyone else. CMOs can rest easy knowing everyone is looking at the same information and the fact that your dashboard automatically pulls all the data for you cuts human errors out of the equation.
An Experian report identified that nearly 89% of marketers have problems with cross-channel marketing due to the difficulty of correlating data from different channels. To get the actual pulse of your marketing efforts, you can't look at your marketing channels in silos you need a complete overview of cross-channel efforts and how consumers reacted all in one place. A dashboard can gather data across all platforms, visualize it, correlate it, identify patterns, compare metrics and generate both a summary and in-depth views of performance so you can use all your marketing data all the time. Basically, a dashboard pulls data from all your sources and converges them together to tell a complete story of your marketing performance.
Wrap It Up
One in five CMOs rates him or herself below average in multichannel attribution, correlating advertising to sales and measuring media and buying effectiveness. A marketing dashboard can address all those pain points.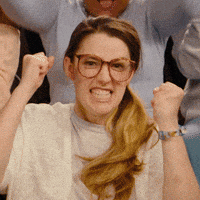 A dashboard helps drive an organizational shift that embraces data-driven marketing, it is headquarters for important KPIs and metrics that support primary corporate objectives and focuses decision making that is powered by technology and analytics.
We are finally entering an era where marketing data is getting to the people who need it, in a form they can understand and act on immediately. A marketing dashboard is an investment in your brand's future and one that many CMOs wish they had made sooner.
Are you ready for a marketing dashboard? What features do you think should be on every dashboard?
Need help understanding how dashboards can help you measure your PR efforts? Then check out this blog post, PR Needs A Dashboard here.
Click Here To Subscribe To Our Blog