It's easy to see why mobile is a uuuuge priority for the marketing world in 2016. 
According to McKinsey, more than half of US consumers aged 13-64 are using smartphones and marketers are taking note. With the accessibility cell phones provide, people are spending the majority of their internet time via their mobile device, and we have been thinking a lot about how consumer engagement will change.
Here are four changes you can expect to see happening in mobile, are you ready to make these a part of your mobile strategy?
SEARCH WILL CHANGE
There are two parts to search in regards to a mobile device. The first is that searching on a mobile browser is still really hard to do. The tapping of the screen and keyboard clicking aren't where they need to be. Screens are still too small to see what you are typing and forget about all the scrolling and text enlarging you would have to do to view the search results- that is if you get that far before becoming extremely frustrated. This is where voice search comes in.
This year we will see better-developed voice search tools that people can and will want to use on mobile devices (yes, Siri will eventually not only be able to understand you but will also give you useful results). As Google and Facebook take on the creation of virtual assistants, you will see that technology also enhance in mobile. As searching on a mobile device becomes easier think about how it could positively impact your brand from SEO to ads seen in search browsers.
The second half of this equation is that once people are in an app, they don't want to leave it to search something. This is why it's so important apps don't leave any questions unanswered, once someone leaves your app to perform another task they may not come back. I mean just look at Facebook Messenger's collaboration with Uber, they are creating the perfect in-app experience. Facebook wants you to use Messenger as the central communication hub from personal to business and all areas in between; it makes sense that you can now arrange travel plans from there as well. No more switching to a mobile web browser to search for a cab company's number or opening the Uber App to request a ride. Since you made plans with your friends through Facebook Messanger, Facebook then answers your question of how you can and should arrange travel to meet those people. This is a big trend you will see apps taking on. How can we keep our consumers inside our app for as long as possible? What kinds of needs and questions can we answer in our app, so they don't have to go searching somewhere else?
APPS WILL BE LESS ABOUT FEATURES AND MORE ABOUT A LIFESTYLE
With the thought of an app being able to do multiple things becoming a reality, you will see people digest mobile in an entirely different way. An in-app experience will become more about a lifestyle rather than a single action. Forget jumping from app to app, logging in and out or downloading an app once -never to use it again. Apps take up too much data, and data is still too expensive for people to be okay with all this movement, consumers expect everything in one place.
Imagine opening up a wellness-like-app that lets you know the weather forecast, when the best time to run or bike outside is, maybe where other runners are meeting up that evening, if rain is in the forecast it would locate nearby indoor gyms- then you'd be able to book classes there, suggest the appropriate amount of layers to wear when it's cold, how bad the UV index is and sunscreen recommendations during the summer and don't forget about being able to log your meals-alerting you if you consumed too many calories, and counting your steps. If apps want to become part of consumer's daily life, they need to be all-encompassing and fulfill many of our wants and needs in one central location.
MORE PERSONALIZED MESSAGES
Mobile will take personalized advertising to new heights. You have already seen messages geared towards you based on where you live or your check-ins thanks to GPS, but now it will be about signals and sensors through Bluetooth. Indicators of when users are close to a sensor, called proximity signals will replace our current location signals coming from our mobile devices and GPS. These sensors don't transmit content they transmit a signal that lets a user's phone or tablet alert an app when it is appropriate to message them based on their location to a sensor.
Maybe you are in your local grocery store, and you are entering the dairy aisle, your grocery store's app will then send you a push notification to let you know about the products, recipes and any coupons or specials going on. It's now a brand's focus to send push notifications, in-app messages, and emails during peak engagement so the consumer takes action and proximity signals are getting us there.
MOBILE AD SPEND HAS NOT ONLY CAUGHT UP BUT BLOWN UP
For awhile we were wondering how mobile ad spend was not matching the time consumers spend on mobile devices?? We have now not only caught up but mastered how to do it, with mobile ad spend predicted to top out at 100 billion dollars! The diversity of adverting in mobile seems limitless: mobile search, mobile apps, mobile websites, and SMS. Each of these has been successfully divulged by advertisers to drive loyalty, purchases and brand awareness. Due to the adaptation of 4G and realization that mobile advertising is perceived as more personal than any other form we have seen, mobile video ads and in-app mobile ads performing much better than the rest and this will continue to be a focus for brands.
WRAP IT UP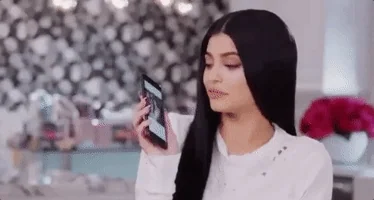 There is going to be a lot of push and priority around the mobile experience and how brands cannot only better reach but better engage their consumers. Mobile has transformed our lives from experiences, relationships, entertainment, work, health and so much more!
But it's not all about mastering mobile and forgetting the rest- it's about gathering the data needed so you can reach your consumer anywhere they are and right now we can almost guarantee they are on their phones!
Want to read more about mobile marketing? Check out this blog post How Marketers Are Holding Mobile Back here.
Click Here To Subscribe To Our Blog