If you read any content predicting marketing trends in 2016 you saw mobile everywhere and if you think about it, mobile is literally everywhere (be honest- you keep better track of your phone than your kids most days). Whether you consider it your 3rd arm or your heartbeat- people have their mobile devices on them at all times and marketers have become obsessed.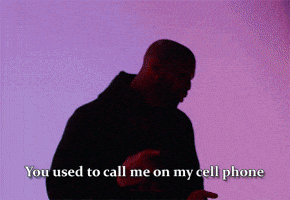 We have heard a lot of talk about mobile taking over the desktop for good. Now with a new year underway it has been predicted, hundreds of times and even years before this one, that 2016 will be that year we finally implement this mobile takeover! But before you halt your marketing teams production, rip up that content calendar and declare war on the desktop let's take a deep breath and dig into why we are making the mobile experience so hard for consumers.
Unfriendly Mobile Sites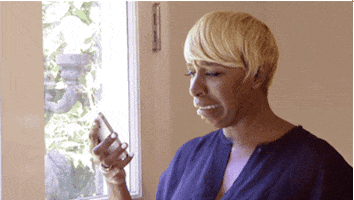 Instead of making desktop content adaptable to mobile devices we need to make mobile content adaptable to desktops. 57% of users say they won't recommend a business with a poorly designed mobile site. Organizing content for a mobile-first experience means formatting is a priority, the value of a mobile site is in how the content is displayed. Most of the time you only have seconds to entice someone browsing via a mobile device before they become frustrated and choose another link. Your most important information needs to appear above the fold. You need to remember that people using mobile are often times on the go and are short on time so your contact information, like business hours, phone number and address needs to appear first. You can't get away with some things that you can on the desktop. Mobile users are not willing to scroll to the bottom of the page or click a new tab to get to your contact information, you must do a better job of meeting their immediate needs. Another thing to remember is mobile users don't want to read lots of content, that is one of the reasons we have seen the shift to viewing content in images through video and picture formats and this is especially true for what mobile users will expect to see on your site.
Not Utilizing Localization
50 percent of consumers who conducted a smartphone search for a local store, visited the store within 24 hours. If you are not using localization as part of your marketing strategy then you can't be successful- you are missing out on a massive amount of sales. A successful marketing campaign is about delivering the right content at the right time and localization lets you do just that. 
Mobile users want information that they can take action on immediately, which explains why local searches are 2x as likely to lead to a purchase and 75% of consumers searching on a smartphone go to a store within 5 miles. Most consumers are connecting with local businesses through GPS-enabled technology on their smartphones, so it's imperative that your marketing strategy includes geo-targeted offerings to consumers through check-in incentives and push notifications based on their proximity to your location.
Thinking Mobile Is Its Own Marketing Strategy
According to ChefMarketer.com, 40% of marketers said they never include mobile marketing in their strategy with only 10% admitting they are using mobile marketing consistently enough to consider it part of their strategy. And this is the year we predicted mobile would kill off the desktop? By ignoring mobile devices we are not only missing out on huge opportunities to connect with our consumers but we are also hindering the experience consumers have on other channels used to reach your brand. Consumers continue to see less and less of a distinction between their devices as 77% of mobile interactions are happening at home and work– not just when they are on the go. 83% of mobile users say that a seamless experience across all devices is very important. We can no longer consider mobile its own strategy it needs to be integrated into every part of your marketing strategy so the consumer can access your brand however they want.   
Treating Your Mobile Ad Strategy Like Your Desktop Strategy
Think desktop ads can be smoothly moved into mobile? Think again. Just like your website and content strategy should be modified for mobile so should your ads. Mobile advertising is one of the fastest growing facets of digital marketing. Mobile users are nearly 2x more likely to click on information from their mobile device rather than on their desktop which is huge for mobile ads. Mobile ads have had the greatest effect on social with Facebook, Google, Twitter, Pandora and Apple (iAD) leading the way with mobile advertising revenue. You have to remember people have their devices on them nearly all the time and are constantly jumping from different apps. You can capitalize on this by ensuring your social ad targeting it done correctly and remembering that when consumers are looking at your ad on their mobile device it is often the only thing on their screen at that particular moment. It's your job to capitalize on that moment, remember what the consumer may have been doing before you interrupted that experience and make the transition to and from the ad as seamless as possible. It's important to create these ads with a specific experience in mind whether they are popping up on their social feed or on a gaming app. Consumers have higher expectations for what they see on mobile versus a desktop and they aren't as forgiving with their experience being interrupted (cue your ad being blocked). Your mobile ads need to compliment what they are already doing on their mobile device in order to blur the lines between buying and browsing.
Lack Of Mobile Measurement
According to eMarketer.com, Nearly 8 in 10 US marketers said they would increase spending on mobile (more than any other choice) if they could track ROI better. So what is the holdup? Many marketers concerns about mobile measurement come from misconceptions about mobile data availability. Many brands don't know what to measure mobile against but we have to look at different metrics than what we would normally look at for the desktop.
Some things to look at when it comes to mobile app measurements are: how many downloads, unique consumer interactions with the application, how much time did they spend on the app and how many actions did they take in the app.
As far as mobile ads go, marketers are measuring: clickthrough rate, engagement rate, conversion rate and cost per conversion. One of the biggest tie-ups in mobile measurement is the fact that the customer journey can and it taking place through multiple devices. Marketers surveyed by Econsultancy said they knew what share of their traffic was coming from mobile, and what types of devices their customers were using, but being able to track customers across devices and understanding the differences between smartphone and tablet behaviors were lacking.
Wrap It Up
While I still believe the face of marketing is shifting to mobile I don't think we can declare the desktop DOA just yet. There is still too much to improve on in mobile marketing and the ones holding us back from a mobile exclusive experience are marketers. It's time to really tackle these issues and make sure you are ready for next year- when it's most likely predicted that 2017 will be the year of mobile.
Want more content about mobile marketing? Check out this blog post, Are You Ready For These 4 Changes in Mobile?
Click Here To Subscribe To Our Blog