While it still may be too early to say Bots are taking over social and messaging platforms, they have been taking over marketing news since Facebook's announcement at their F8 Conference held earlier in 2016.
Bot What? 
Bots have a lot of potential and with that comes the theories and dreams of life made easier for marketers because of them. The Bot software is designed to automate tasks that people would ordinarily be doing by taking over communication via text or voice message. For Facebook, this happens through their Messenger app where users communicate with Bots just like any other person. It's a simple question-answers exchange online that may appear to be with another person but is in fact with a Bot. Currently, there are 11,000 Bots on Messenger, and other messaging apps like Kik and WeChat have also introduced them to users. And while there is some momentum behind Bot usage there is also some hesitation, and rightfully so.
Check out what every marketer needs to know about Bots below!
The Value In Bots 
1. Customer Service
Customer service on social is like jumping into a big black hole head first. You have no idea where you are going, what you are getting into or how beat up you will come out of it once you finally hit the ground.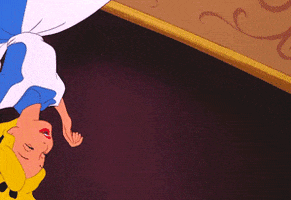 And most brands do a terrible job. Their lack of consistency is usually their number one problem, but Bots can change that! Bots can lead the next generation of conversation and connection for brands and consumers by becoming a part of a brand's customer social customer service. Bots can have dozens of one-on-one conversations at once, saving time and money within call centers and for many marketers who handle this role on social media. The best part of Bot implementation is that users are given real-time support 24/7. When you can give consumers what they want, when they want it, it's a win-win for everyone.
2. E-Commerce
It's not just the messaging apps themselves that can cash in from Bots but also e-commerce sites. Bots can provide a smoother customer journey and help complete simple tasks for customers who are purchasing items online.
Imagine, a customer being able to ask a Bot for a particular piece of clothing rather than scrolling through pages and pages of your website? It could handle the payment process and delivery set up and answer sizing and stocking questions. These are many problems that customers face every day on websites that currently aren't being addressed. By giving consumers an easy way to ask these questions and get the answer quickly, customer satisfaction won't just improve but sales will too.
3. Consumer Demand
Bots satisfy the consumers demand for instant gratification. Bots are available 24 hours a day which makes companies seem like they are available to customers all the time and really care about them.
Consumers also prefer text over phone calls, and while businesses have been slow to implicate this type of interaction into their world, Bots are making it increasingly easier for brands and marketers to extend this behavior to their services. With the use of Bots, you aren't asking consumers to make any behavior change or open a new application; you are available to them in their preferred form of communication-text and through their favorite messaging apps. 
What Might Hold You Back
1. Mobile Apps
When the App Store first emerged everyone rushed to develop one. Brands spent a lot of time creating apps to become a part of the mobile world but many never grasped the way customers interact with their mobile devices. Now brands may be hesitant to create Bots. Will Bots produce the same lousy results as app downloads? Or could Bots keep potential consumers from downloading the apps they did work so hard on if similar (or better communication) tools are available through a social or messaging app they already use?
2. Work-In-Progress
It's important to remember that using Bots for messaging is not all-encompassing and Bots aren't able to handle or answer every inbound question. The advanced spectrum of language a Bot will be able to understand and interact with is limited as Bots know the literal meaning of words while people often communicate in slang. Bots can't recalibrate their language settings quickly enough for every conversation, so there is a lot of risks giving Bots total control of a conversation and ultimately your brand's equity.
3. Not Enough Data
Facebook still has not made data available for Facebook Messenger. It may be hard for brands to understand how and why their consumers use their app until insights and data are provided, making marketers hesitant to invest when there is not enough proof of a Bots ROI. 
4. Your Audience
Before you embark on any marketing journey, you need to determine if your target audience is there. Yes, billions of people are using Facebook as a social tool but does your audience see Facebook as a business tool too? If your audience is already using Messenger in their personal lives, then they may be willing to expand their use of this tool beyond conversations with friends and family.
Wrap It Up
Bot technology will become more mainstream, but its success is dependent on its usefulness. Marketers have the opportunity to find great value from the Bot trend and help solidify the technology as a key part of the social media experience. The brands who embrace Bots first, work with knowledgeable partners and ensure their Bot experience is focused will be set-up for success.
Want to read more about messaging apps? Check out this post, What Messaging Apps Are Telling Marketers here.
Click Here To Subscribe To Our Blog