The words data and marketing practically go together like peanut butter and jelly. Data is central to the marketing world and in many ways, has altered it. From how brands choose leadership, marketing channels, campaigns, technology and close sales-data influences just about everything.
However, data is still a challenge for marketers. Now with so much information available it can almost be paralyzing, making you feel like you don't know where to start, let alone what to do with it. According to published research from the DMA, only one-third of marketers felt they had a good grasp of dealing with data.
Just like every other part of marketing, the data marketers should and should not be collecting seems to be constantly changing. When you do finally get your team to deiced on a set of metrics it's only a matter of time till you read a tweet or e-book telling you to do something completely different. If you are feeling more confused than ever, take a  deep breath, come to terms that data is here to help and read our 4 tips for taming your marketing data.
Use Your Customer's Journey To Understand What Metrics Are Important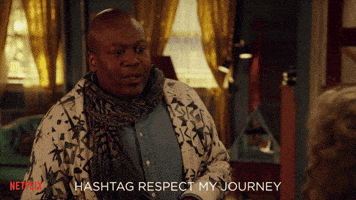 The worst reason to track a metric is because someone else is doing it. Every organization has different sales and marketing priorities so don't pick metrics simply because they are the benchmark in your industry. The best reason to track a metric is because they align with your business objectives that ultimately outline your customer journey.
According to the Search Engine Journal, a brand's customer journey involves these 5 phases:
 Awareness–

 

Customer has heard about your brand
Consideration– Customer is still carrying our research, is interested in learning more and is still undecided on making a purchase
Purchase– You got your new customer
Retention– Nurturing you customer after purchase to keep them loyal
Advocacy– Keeping them engaged in your brand long term
Although our customer journeys are similar, the way we attain our customers (through their business objectives) will most likely differ. Think about what marketing channels you use to reach customers in each phase of the customer journey and if you currently have metrics to show that they are working or not?
For the Awareness stage, you may use social and SEO to reach potential customers and therefore want to monitor impressions, reach, and website views to show results. While looking at a customer in the Advocacy stage you are mainly contacting them through email campaigns with links to blog posts, webinar invites, and videos to show them how to use their new product. For that stage, you then want to monitor email link click rates and video views to measure if your efforts are working.
One of the main reasons marketers feel overwhelmed with marketing data is because they have trouble turning it into action. When you have something to align data with it makes it much easier to correlate what you should change in your marketing lineup to improve results.
Use Metrics To Help Align Sales & Marketing Teams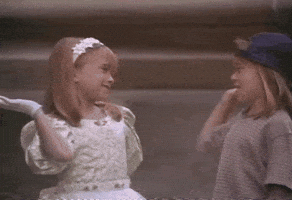 This may not be something you are thinking about but you can use data to align the silos of your marketing and sales teams. Since many brands marketing departments are now split up between social, digital and offline channels seems like  A LOT  to not only ensure your entire marketing team but also your sales teams are agreeing on lead metrics throughout the customer journey. But it is important because both teams are responsible for leads in some way. With sales team members it's all about spending time on the most qualified leads to ensure their time is not being wasted and it's usually just as critical for the marketing team to tie leads back to their marketing efforts in order to keep budgets and teams in place. If you can get both teams to agree on the definition of a lead, the metrics associated with it and lead scoring from the beginning the benefits for both teams will be tremendous. When both teams are aligned on the definition, the marketing team will understand what metrics they need to track in order to gain a potential customer and the sales team will have more qualified people to follow up with. SiriusDecisions reports that companies with aligned sales and marketing teams achieve up to 19% faster growth and 15% higher profitability.
Track Progress With Metrics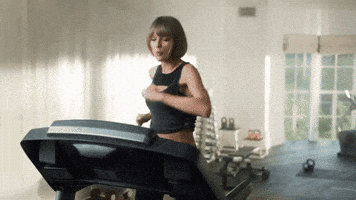 Before you even start a campaign you need to understand what metrics you will track and how you will be tracking them. There is nothing worse than being half way through a marketing  campaign and not being able to answer a question because you don't have the proper technology. As you are mapping out your future campaign also decide what metrics will define success and what marketing tools you have in place or need in order to measure those results. Remember you are now no longer tracking metrics just because they are measurable. All the metrics you are tracking are actionable and therefore are able to be tied back to movement along the customer journey. When you are tracking your marketing metrics from the beginning you can correlate how the tweaks you've made throughout your campaign has positively or negatively affected the response you intended to get. With that said, it's now easier to use metrics to measure goals and identify what a successful outcome would look like.
Data Visualization
In order for data to be understood, it needs to be represented in an easy to read form. The best way to do this is through visualization. When you use data visualization people aren't left looking at confusing heaps of numbers and then trying to put meaning behind them. When you use visualization to explain data, data can then appear in a form that is as simple and clean as possible. People are often under the impression that more data is better, even if they have no idea what it correlates with. When you use visualization you are forced to break everything down and talk about it one-at-a-time so people can truly understand what the data means and how it impacts them.
Wrap It Up
Not all that long ago, marketing was more about the creative aspect rather than the data behind results. Now that the marketing world has access to so much data it can sometimes feel like we have more than we can handle. This information overload has caused growing pains as teams have adjusted to using it in an effective way but dealing with data doesn't have to be painful! When you follow these 4 tips you will be able to view data as the source of success rather than a headache.
Click Here To Subscribe To Our Blog