According to The Content Wrangler, personalization is the process of targeting content to individuals based on one or more of the following: who they are; where they are; when, why, and how they access content; and what device they use to access it.
Marketers have learned a lot about the personalization process over the past several years and so have consumers. Consumers have been exposed to different experiences of personalization through various mediums (that item you looked at online following you to a Facebook ad) that produce different quality of results- it seems like they too now understand the value that personalization can deliver.
In May 2014, Yahoo released a report called The Balancing Act: Getting Personalization Right and found that 78% of consumers expressed a desire for some content personalization. However, personalization involves the perfect balance of giving consumers what they want to know and what brands want to tell them.
So how is this done? We are seeing that personalization is something consumers want but are there some channels that still feel too instructive or spammy? Read below and find out how personalization is indeed king in the digital marketing world when done right.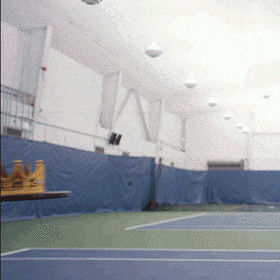 How To Personalize:
According to a Marketing Dive report, there is new Adlucent research that found 71% of respondents prefer ads tailored to interests and shopping habits and 44% of respondents were willing to give up information including name, address, or email address to get more personalized advertising. Consumers are certainly warming up to personalization across digital channels because they realized if they are going to be shown ads everywhere they might as well be relevant to their interests. When you can personalize the information a customer sees, marketing messages go from annoying to useful, strengthening a brand's reputation as a customer-focused company.
1. Use Data
Marketers now have access to so much data but aren't always sure what to do with it but using it to provide a personalized experience across digital channels is a good place to start. The worst thing that could happen is if your personalized ads don't turn out to be personalized at all because you did not take the time to gather information on consumers before taking action. Several cloud-based services make it easier to collect data for you and create databases that are up-to-date to fuel personalized marketing efforts.
2. Don't Rush Into it
Even though consumers are accepting personalization and realizing the benefits I am not sure it is considered the norm just yet. 2/3 of online users still say they would like the option for privacy control, so it is important that you do the personalization thing right. There is a limit to what consumers will endure and using things like location data and shopping habits right off the bat may not be something they are comfortable with. Don't show all your cards- or in this case data, in the first personalized experience. If you give them too much too soon, they might feel uneasy and look at personalization as creepy rather than providing relevant content.
3. Stay Consistent
With that said, using personalized messaging across all channels is essential in creating and maintaining a cohesive experience for consumers. Whether it is an email sent about items left in their shopping cart or re-targeting ads when they sign into Facebook, if you are going to do it on one channel then you need to do it on all. This will make users familiar with your style of advertising and set the precedent that you use personalized ads.
Ways To Personalize:
Trying to tailor individual messages through marketing may seem difficult, but it is possible, and it is very effective. When a consumer feels like they are being treated as an individual rather than just part of a large group, they are more likely to build a connection with your business. This connection is a way to build brand loyalty that can lead to long-term success for your business. The key to personalizing marketing is knowing that not every platform is created equal and your approach through each digital marketing channel should be a little bit different.
1. Social Media Marketing
This may surprise people, but social media is about being social, we need to stop looking at social platforms as a tool and see it as a channel for people to interact with your brand. Through social media, you can communicate your brand's personality and message directly to consumers. The easiest way to make social media personal is to respond to mentions of your business. When you respond remember not to immediately refer people to your website, a number to call or an email but do your best to be thorough in your responses and answer their questions there. Often, it's this personalized attention and glimpse into the personality behind the brand that creates loyal customers and attracts new ones.
2. Email Marketing
Sending impersonal and irrelevant email messages is an easy way to lose consumers, but personalized email can produce transaction rates and revenue six times higher than non-personalized messages. It could be as simple as adding their name to the subject line, in the body of your message or crafting an entire message around your subscriber's location, interests and purchase history. The easiest way to do this is to create different subscriber lists or segments based on their personal information. That way you can bucket similar types of people based on demographics, location, interests, and shopping habits together and tailor messages based off of that to better meet their needs. Luckily, CRM software has made it easy to tailor your email marketing campaigns to make it seem like you composed an email just for them.
3. Mobile Marketing
Most marketers approach mobile as a communication channel, but it should be seen as a valuable data channel. Most people check their phones more than 100 times a day, and the data gathered from theses check-ins provide a plethora of information about your consumers from who they are, what they do, where they are and what they like. When using SMS through mobile, it is almost always about getting consumers to go to various channels through SMS such as an app, Web, social and passbook. Your first message through SMS might be to download the app, and the second message might open a landing page to a specific piece of content they would want to watch or read and the third message may get them to like or follow you on a social platform and so on. With each interaction, consumers are revealing more and more about themselves, and this is data marketers can collect to create better-personalized messages in other channels.
4. Content Marketing
There have been mixed reviews on personalizing content because it can be difficult to do and the returns may not be as high. I think the key to personalized content is focusing on the general needs of your target audience and creating content around that. If you are producing content that is helpful rather than salesy for your target audience you are already doing this right.
Another part of personalization is the curation component. Instead of being creepy and writing content that shows you know too much about your consumer or giving yourself blisters from typing 100 personalized messages, find a bunch of different content that could be useful, bundle it all together and email it to your subscribers. Allow email list subscribers to pick what content they want to receive from you, whether it is one subject on your blog or a weekly roundup of a few they are interested in. That way they are still able to receive personalized content that they are interested in without you having to do so much work.
Wrap It Up
There is no one size fits all personalization solution. Consumers are looking for an online experience that understands what they want, tells them what they need and puts them in control, so they feel like their privacy needs are met. While marketers need to use data to shape a one-of-kind experience that results in better engagement because of the relevancy your content provides. When done right, the benefits of personalization can't be matched.
What more information about marketing personalization? Check out this blog post; The Journey To Reach A Single Customer.
Click Here To Subscribe To Our Blog