The secret to more, better quality engagement is addressing consumer concerns on social. According to SocialBakers, brands who respond to at least 65% of audience questions on Facebook and/or Twitter receive 3.5 times more interactions than brands who respond less than that. For an industry so focused on engagement you think we would already have a handle on this, but the lack of quality customer care on social is shocking.
Can you think back to Marketing 101? One of the fundamental lessons we learned was that keeping current customers happy is a lot easier on the budget, time and resources than trying to acquire new ones. So why are we ignoring them on social? What are we so afraid of?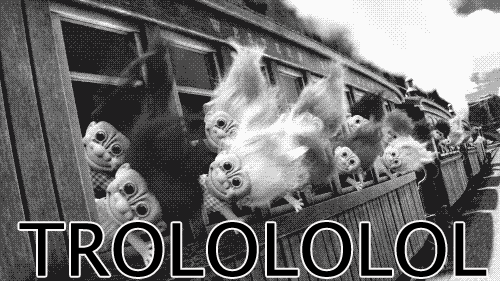 Engaging with consumers by addressing their concerns on social is a lot less scary than we think. The actually freighting part is 80% of companies think they do customer service really well while only 8% of consumers would agree with that.
Obviously, we have been misguided on what good customer care looks like and on social it is no different. We have made something as simple as acknowledging and making something right for the consumer in 280 characters really hard, but the good news is it's not too late to change. Below are three things to remember as you tackle customer service on social.
1. Address Every Complaint On Every Channel 
According to the NRG Whitepaper- The State of Customer Service 2015, 1/3 of consumers who contact a brand on social media never get a response. It is clear that many companies simply become unavailable when customers start asking questions online. I think this comes from the fear that social media will turn into a nest for customer complaints but if you learn to address complaints the right way, you won't view them as something so negative. 
The best advice there is when it comes to addressing complaints and questions on social is to actually acknowledge and respond to every complaint and question. 
Yes, every single one should be acknowledged on the same social channel they contacted you through. That does not mean only solving problems for influencers, people with the highest Klout score, or loyalty card holders. This literally means everyone, no matter their social ranking.
Jay Baer, the author of Hug Your Haters has a two contact rule. The rule is you only engage in a public conversation with that person twice, and then you move it off stage. We never said you had to solve every customer complaint we only are asking that you acknowledge them.
An example of this is when someone tweets at you about a poor experience they had in your store. Instead of ignoring that tweet you would then tweet back to them apologizing for this and explain how you plan on making it right- that is your first form of contact. Sometimes that is all it takes. Now let's say they then tweet back, either expressing thanks-signaling the end of the conversation or disdain that you have not done more. If they want more, your second and final form of public contact would be to tweet at them inviting them to have a private conversation through direct messages. If they continue to publicly tweet at you and choose not to engage in the private conversation, then you walk away. It's important to remember that while you may be having a one-on-one conversation there are still hundreds and even thousands of other eyes reading and forming their own opinion on how that was handled, and you never want to be caught feeding a troll.
2. Turn Your Critics Into Loyal Customers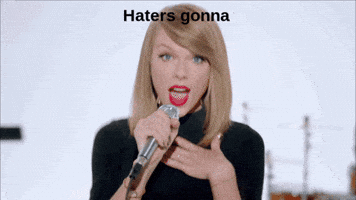 Sorry T.Swift, this will be the only time I am going to have to disagree with you. Your haters don't have to keep hating you. In fact, research has shown that when a customer complaint is fixed promptly, those customers not only turn into repeat customers but brand advocates because they know you will address problems when they arise.
The truth of the matter is we probably only hear from about 4% of dissatisfied customers. We need to take their feedback with open arms, treat it like gold and thank our customers for bringing this to our attention. Brands who do customer service really well (the ones whose primary reason for even engaging in social media is to solve customer service issues) have been getting more and more creative with how they handle negative reviews.
One of my favorite ways brands are addressing these issues is by sending gift cards to people who provide negative feedback on review and social sites. This is a great idea! Someone who expressed how disappointing their experience was and probably promised to never return again now has a good reason to give you a do-over, and it gives you a new opportunity to win them back. 71% of customers who have a positive service experience on social media are likely to recommend that company, 70% of those helped become repeat customers and if they received good customer service via social media they are likely to spend 21% more. Not only have you recognized their dissatisfaction and addressed their issues, but you have also now exceeded expectations- turning them into a repeat customer. A gift card is a small price to pay when it comes to gaining loyalty.
3. Good Customer Service Is WAY Cheaper Than Marketing
Over $500 billion was spent on advertising last year alone. Imagine how much money we could save if we just treated our current customers better. After reading the most important rule of social customer care: Address every single customer question and complaint that comes through social, people often feel like they can't do it, they don't have the budget or the time, but yes you do.
Publix Super Markets, a grocery store known for their amazing customer service actually makes their entire marketing team get involved in answering customer questions on social. They rotate who is addressing customer issues daily throughout the department, no matter their title. Imagine your Director or VP knowing exactly what is troubling your current customer base because they spent a few minutes talking to them. Replying to these comments is a lot cheaper than running a TV AD, radio spot, putting up a billboard, even producing content- this is pennies spent compared to what it takes to convert a new customer.
When it comes to making purchases, Americans are more likely to seek the opinions of others due to the easy access technology, and mobile provides. Thanks to social platforms like Facebook and Twitter and review sites like Yelp and Urban Spoon the purchasing process is no longer an independent experience, this has become a way to gut check purchases and decrease buyers remorse through reading reviews. According to Mintel's flagship report-American Lifestyles 2015, 69% of people seek out information about goods and services before making a purchase, 70% of those people look at online reviews and 57% use social media. That's right, their connections online are more persuasive than your marketing efforts. You know your potential buyers are going to these sites to learn more about your brand, you need to get there first! Monitor them for dissatisfied comments, make it right quickly and publicly, and ensure future customers are going to like what they see when they get there. 
Wrap It Up
Looking into all this got me thinking, I wonder what was our initial reaction when the phone was invented? When brands started incorporating the phone into their customer journey what were they afraid of…
WHAT? I have to actually talk to the customer?!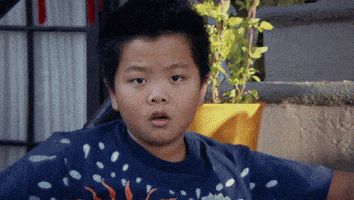 I can only hope we have handled customer care on social a tad bit better. Besides the benefits of saving time and money, invaluable feedback and increased engagement there is so much to gain from resolving customer issues on social. With over 50 million questions asked on social media just last year, we will have a lot of opportunities to make this right!
Want more content about customer care? Check out this post Turning Customer Support Into Customer Success.
Click Here To Subscribe To Our Blog