It was once believed that consumers won't want to shop on social, it is too intrusive! But now that 65% of adults use social media in North America alone, it's easy for brands to ignore that thought, dig into their marketing budgets and plan to spend nearly $35 billion on social ADs by 2017.
Social platforms are so successful with gaining traction around ads because they are getting better and better at blurring the lines between the social app and e-commerce experience. The more social platforms can blend buying in with browsing, the more consumers will click.
While the billions of dollars being spent on social ads is great for the social platforms it means that competition among brands for consumer clicks is at an all time high. Below are 4 trends your brand will need to try when it comes to social ads! It's all about being the best at capturing potential buyers attention so ad clicks turn into sales.
1. MORE SHOPPABLE ADS
When it comes to purchasing through online ads consumers don't care what channel they are connecting to your brand through. They just want to be able to move seamlessly between platforms to purchase the goods and/or services you are advertising. Long gone are the days of just viewing relevant ads amongst social media feeds, now consumers are willing and wanting to make purchases directly from them. That's why you have seen major rollouts from Facebook with their E-Commerce site to Pinterest, Instagram,  Youtube , and now Snapchat with shoppable ads. These ads are directly connected with the product or service through something like a Shop Now button. Pinterest is probably the best at mixing buying and browsing, as their site is already filled with endless product pictures. Your brand's ad will fit in seamlessly with whatever else your audience is pinning to their "Need Now" boards.
 2. MORE MOBILE VIDEO ADS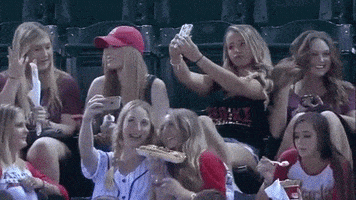 Can you make a "trending" list in 2016 without including mobile?! When you hear any social platform talk about their priorities, it is all about mobile video and that's because we've invested a lot into mobile video advertising, nearly $6 billion will be spent by 2018. One of the biggest advantages of mobile video ads is their ability to take over the entire screen, capturing the viewers attention and increasing the likelihood of the viewers watching the whole ad with no other distractions. It also helps to know that more than half of digital buyers in America will use a smartphone to complete their purchase during 2017, purchases that could be accelerated by your mobile video ads.  Something to take into account when it comes to social video ads is almost every platform now has automatic play, meaning ads will automatically start playing (without sound and without having to push play) as the user scrolls through their feed. This is something Facebook's Chris Cox described as bringing the News Feed to life via your smartphone. The more these video ads can feel like they are adding to the experience of the social app the better we will be at fully emerging buying into browsing.
3. MORE TAILORED VIDEO ADS
The future of video adverting is in social. When we take a look at how consumers share and engage content it makes sense that U.S. digital video ad spend will climb over $8 billion this year. Every day more and more people use desktops and smartphones to watch videos online and marketers have jumped on board. With social networks ability to reach and target specific audiences it makes the investment to create great videos worth it. One of the most important things to remember when it comes to video advertising is it needs to be tailored for each social platform. For instance, Youtube has skippable ads that can be up to 60 seconds long and non-skippable ads that are a maximum of 15 seconds, while Twitter's ads are 30 seconds but are all "skippable". If your ads are geared towards a younger audience, you are focused on Snapchat and video ads through their 3V feature are about 10 seconds and are only shown vertically. Gone are the days of syndicating your brand's video to all social sites. In order for a video ad to be optimized for every potential click, the platform's configuration, audience, and culture need to be taken into account.
4. MORE INTERACTIVE ADS
The next focus for social network's ad platforms is keeping the consumer in their own social app. That's why ads will start to feel even more like an app experience and less like an ad. Similar to Apple's iAd platform for iPhones and iPads or what Microsoft has done with Xbox Live ads, Facebook has also spent time creating (and is still testing) a product where ads clicked on in the Facebook News Feed will live within the Facebook App. By doing so, brands can be a lot more creative, consumers will experience higher quality video and bolder images that they are able to tap, scroll, spin, shake and swipe all while viewing different angles, colors and features of the product in one place. Take a look below at what Gatorade did with their interactive Facebook mobile ad spotlighting Serena Williams's 21 championships. The only difference is brands won't be able to actually sell the product from the ad, the ad will provide a link to a product page that is clickable but when the ad is closed you are taken back to the Facebook app, not the product page.
https://www.facebook.com/Gatorade/videos/10153532746098864/
 WRAP IT UP
It's hard to think that there was ever time when there was no advertising on social and now it has turned into a billion dollar industry. Brands wouldn't be investing that kind of money if they did not believe in the results of social advertising. As platforms explore new ways to keep brands spending and consumers clicking, buying on social will soon become part of the "normal" e-commerce experience. What have you been focusing on when it comes to social ads? Will you be doing more or less with social ads this year? How is your ROI? 
Click Here To Subscribe To Our Blog