Social's ability to change, adapt and fit the needs of their users, brands, and marketers mean it is not going anywhere anytime soon.
At the same time, the constant rollout out of feature updates to keep users, brands and marketers interested in using their products can make anyone's head spin.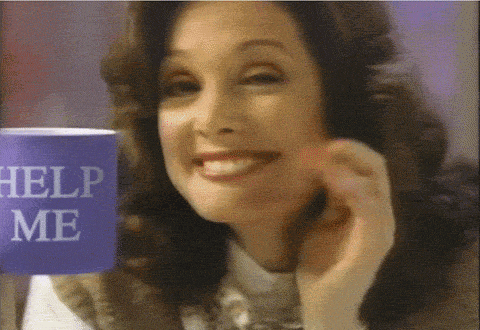 Hardly a day goes by without one platform or another announcing something new, and marketers then have to figure out if and when this is something they want to use. And that's just what it takes to stay up-to-date, this doesn't begin to cover what is required to manage an account as a social media manager day-to-day. 
This might get you thinking if you don't already have one,
What skills do social media managers need to have?
And if you do, you might want to double check that you have the right person in place.
Click Here To Learn More About Converge
1. Customer Oriented
More than using social to sell your brand online, the social media manager needs to understand how to use social to serve your customer base. No one likes a person who only talks about themselves, and the same advice should be used for your social media accounts.
Why yes, you might have some videos of products, a few perfectly staged photos, and Instagram Stories filled with behind-the-scenes footage, more than likely social will be how your customer and fan base will communicate with your brand. Social is about building relationships which can't happen unless your social media manager is treating social like a community.
So, how can they accomplish that?
It might be patiently answering questions that are coming through direct messages or taking the time to find out how current customers are using your product via social posts and encouraging them to do more of that.
After all, they will be the voice of your company, and we have seen numerous times how that can go very well (or bad) for brands. Your manager needs to feel empowered to make it right for a customer who is turning to social for a solution and also to take the time to have conversations with the ones who are sharing and talking about your brand positively just because.
Click Here To Subscribe To Our Blog
2. Adaptive
Like we mentioned above, social is never not changing so your social media manager has to not only understand what is changing but change with it. It's easy to get into a rhythm of posting the same things, at the same times, but social media is so much more than scheduling.
It's testing– Your manager should be curious about what would happen if you did it this way or stopped doing that all together. A/B testing is a huge component of marketing and social needs to take part in that.
Act quickly– There is nothing worse than planning to do something new on social only to see your competitors beat you by one day or even few minutes. Your manager has to act fast to stay ahead of the trends. 
Pick up skills– You social media manager can't be afraid to learn new things. Some people don't like trying new things, but on social, you can't have that kind of mindset. After reading about a new feature on Snapchat, your social media manager needs to be searching for that feature on your account and understand if you can use it and how it can impact your strategy right away!
3. Analytics Driven
Social media is a huge part of marketing and your business. As fun as it can be to use your creative side you also have to have a manager that is business savvy. I have written before how social can no longer survive by itself and your manager has to figure out how to see the big picture-how social fits in with the rest of your company.
One of the ways they can do that is through measurement, metrics, and analytics.
What is social's ROI?

How do likes affect sales?
How does great social customer care impact retention?
How will this social campaign affect your budget?
What is your ad conversion rate?
When it comes to marketing measurement, your social media manager should be setting the bar and then leading the way for how the rest of your marketing team is using analytics to drive decision making. 
Wrap It Up
What skills or traits would be a MUST HAVE on your marketing team?
Or if you are a social media manager, what else should VPs and CMOs look for?
Maybe, we even changed your perspective on what a social media manager does. It's a lot more than editing pictures, and when you hire the right person, you will see just how much they can impact marketing (and the business) as a whole.
Want to learn more about who you should have on your marketing team? Check out this post, Does Your Marketing Team Need A Data Analyst? HERE!
Click Here To Learn More About Converge