Here in Atlanta, there isn't much else anyone is talking about but the Super Bowl happening in just a few short days.
I mean no big deal but we even got Ellen to notice us!
Sadly, I am not the winner of the tickets but I still have good news. You don't need to spend $5 million dollars on a Super Bowl ad to take advantage of the hundreds of millions of people watching on Sunday.
Really good news since it might be a tad late to participate with an ad but thanks to social and mobile there are still plenty of ways to get your brand in the game.
All three stats below are from a CMO.com article and prove just how accessible the Super Bowl audience is to you. All you have to do is join the conversation!
So let's talk about how you can do that…
Click Here To Get Your Free E-Book!
1. Get Involved Before The Game
Social media also plays a role in Super Bowl party planning, with the majority of party hosts looking to Pinterest (68%) and Facebook (26%) for things such as recipes and decorating ideas.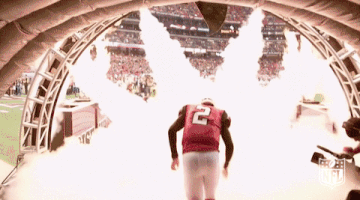 It doesn't seem like marketers are talking about Pinterest all that much, especially with the Snap IPO coming any day now but they still exist and if you use it right they are an awesome tool for sharing content and better yet they recently added a cool new search ad feature within the platform.
If you're going to go all in on Pinterest, hoping to attract the people looking for last party minute ideas don't treat Pinterest like a social network, treat it like a search network. People go to Pinterest for alone time, to scroll and think and plan. Not to engage with people. It's not a social activity- which is the exact opposite way to think about the content you put out there during the game.
With Pinterest, it's all about the image. The caption means little, you need to entice people to click based on the picture that accompanies the link back to your site. But that doesn't mean you can take any shortcuts in the content you link back to either! Remember, It's not about talking about your brand or product it's about providing helpful information.
There really are so many ways consumer goods can be a part of this! From electronics, food, cleaning products, stationery and party decorations to NFL apparel and even retailers- hello #TargetRun.
If you are a retailer it could be a promoted Pin linked to you weekly ad for all the Super Bowl deals.

A food product could have recipes galore- I mean are there better pictures out there than food? Okay, maybe baby animals…

Cleaning product companies could show users how to clean those beer stains and queso spills that made their way on your shirt and couch while watching the game.

Sell TVs? Provide a how-to guide and video for mounting it successfully on the wall.
Think of creative ways people can fit your product or brand into the perfect Super Bowl party and promote it on Pinterest.
2. Use Social
78% of fans will be busy on social platforms while the game is on. Facebook is the most popular, followed by Twitter, Instagram, and Snapchat.
That might be bad news for the brands and agencies who just spent the last 6 months- 1 year creating a multi-million dollar ad but good news for you! There are so many things you can do to get noticed during the game.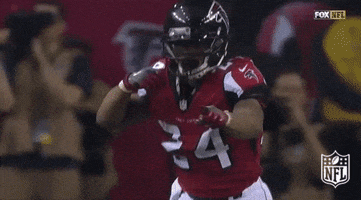 Whether it's…
Creating an ad or sponsoring a post on Facebook for a specific time during the game. I am sure there is an image that will go viral and that will then be turned into a meme- you just gotta be ready to use it or create it!
Using Snapchat to take fans behind the scenes of the game or how your team is watching the Super Bowl or even better how people are using your product while watching the Super Bowl
Instagram Live and Stories have also gained some traction- how can you incorporate that into your game day content this year? Maybe provide your own game commentary, show drink recipes and tutorials during commercial breaks or real-time reactions.
3. Join The Conversation
The No. 1 online activity on social channels during the game is sharing thoughts about the commercials (38%), followed by reacting to the game (32%).
The important thing to remember is that there are going to be over 100 million people watching the Super Bowl- that is why ads can be worth so darn much. And although not every brand can afford an ad they can afford to be a part of the conversation going on about them and other game highlights throughout the evening.
I mean who can forget Oreo's epic Super Bowl XLVII's tweet? That was a split second decision and that tweet is now remembered better than any TV ad that appeared that year. That is the type of moment brands are hoping to recreate and truly come once in a lifetime. You and your team just have to be ready to make it happen!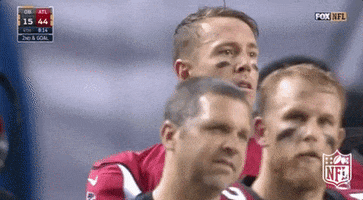 I am interested to see how many brands are now looking to incorporate Beyonce's baby announcement, a Tweet by President Trump, make a deflate-gate joke, or even use this girl from Dr.Phil. Just a few things that have already gone viral in the short time we have been in 2017.
Other Things To Remember
I was listening to the Marketing Over Coffee podcast yesterday and they had a very special guest on, Vinny Warren. This is the guy who created the Budweiser Wassup ads plus 11 more years of Super Bowl commercials for the brand- so he knows what he is talking about. He brought a good perspective about the audience that will be watching the content you work so hard to create.

1. Dark Social:
The Super Bowl is a group event! People are watching it together, whether they are at the Stadium, in their homes or at a restaurant- they are surrounded by a bunch of other people. Which is probably why we haven't seen anything done with VR as far as watching it goes. This also means that marketers need to be aware of a lot of dark social sharing. So even though you may have 1000 views- you might be able to times that by 2 or 4 since they are most likely sharing it with the people around them.
2. Keep It Funny: 
But don't beg for people to laugh. The Super Bowl is a fun event and even though some brands have announced or previewed commercials with political undertones people are watching the Super Bowl for an escape . So this might not be the right stage for your brand to take a stand.
3. People Are Drinking:
This might be the one time of year some people drink or a night people drink more depending if their team is winning or losing. They won't have the attention span to follow a developed or long plot line. Keep content short and to the point and make it a part of the Super Bowl story so your audience understands it easily.
Click Here To Get Your Free E-Book!
Wrap It Up
This moment has been 51 years in the making for Atlanta and for some brands there Super Bowl ad is a bet if they will make it around for another 51 years. Although you may not have as much skin in the game you can still get in on the action!
Oh and one more thing for success, make sure you are rooting for the right team…
Go Falcons #RiseUp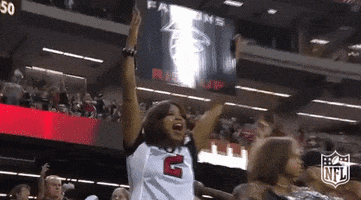 Click Here To Subscribe To Our Blog