Before we got into the client reporting space, I thought it was a pretty straightforward process. Log into your marketing dashboard, screenshot the needed data, copy it into a powerpoint and email it off to your client and then repeat that process x times till every client is served.
Nothing hard about that?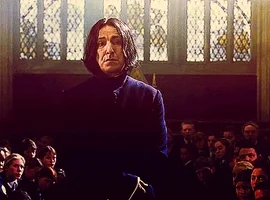 But now I see it involves much more. Many agencies are using multiple tools, to pull all sorts of data and logging into each tool for each client isn't all that simple.
For Example:
Google Adwords

Facebook
LeadPages
WordPress
MailChimp
CallRail
Once inside the tool, you probably have to look at several reports to figure out what data to pull from there. Then having to remember which clients use what platform, what type of data they need and how they like it formatted. And that's if your client wants standard reporting. Some may also request a high overview reports for their CMO or other Executives to take a look at and that is just the beginning of the inconsistencies and time-consuming process of client reporting. 
Most of the time finding a report within one tool for one client wouldn't be that hard. But it's when you add multiple tools, are left considering multiple reports from each tool and then having to repeat that for each client and their specific needs that becomes overwhelming. 
Are you living with this pain every month?
Is reporting kicking your butt right now?
The good news is it doesn't have to be that way!
But before you say "Well yes, but that takes money…" Yes, it may involve a contract and monthly invoices, but it also means you can gain insights, analyze, focus on creative, get your time back and maybe even some of your sanity.
Here are two simple but significant reasons why it's time for you to start automating client reporting. 
Click Here To Subscribe To Our Blog
1. Bringing In More Business
Some agency account managers report spending up to two weeks into the NEXT month on monthly reporting responsibilities for clients. That is shocking! There is so much more you could be doing with your time than logging in and out of marketing channels, collecting data, and creating reports. And one of those things is tracking down and closing on new business.
Think about, if you are constantly behind because of the already unpredictable workload you have, on top of reporting, how are you supposed to be putting all your energy into current clients let alone adding more business?  If you are a part of the reporting nightmare, then the thought of new business sounds like bad news.
New Clients + New Reporting Responsibilities = More Workload
Recruiting new clients is pretty important and should make you excited about the work you are doing. Once you have an automated system in place that produces brandable, repeatable, reports for clients, maybe you can start thinking about new business in a positive way and even get excited!
And don't forget how you can use these reports as a recruiting tool. Imagine meeting a potential client and being able to log into a single dashboard, that shows visualized data, in graphs and charts they can easily understand, all in one place! This will demonstrate how you don't only create killer campaigns but have the advantage of monitoring and improving performance in real time. I know I would feel pretty confident about an agency who has created a process that is so detailed, streamlined and easy to understand.
2.  Keep Current Business
Creating the best campaign means nothing if you can't communicate results to clients. If you are not able to connect the tasks, you are performing, and the results you are achieving that is a huge problem. And for many agencies that is where and why reporting practices came into play.
These reports are supposed to offer an opportunity for you have regular communication with your clients. A chance to touch base, review results as well as go into detail about the work you are doing. But if it is currently taking you a long time to deliver regular reports, that are filled with old data and even worse if they are being delivered in an Excel format (if you hated copy and pasting all that data into those rows your clients are going to hate reading it there too) then you aren't creating that type of relationship with your clients. 
When you have a single platform, that displays all your data visually and clearly showcases campaign results it invites clients into the process and holds your team accountable for those results. And this goes for poor performing campaigns too. As much as you want to show off the good things that are happening the not-so-great things need to be shared as well. Having a dashboard that displays the good and the bad makes those harder conversations easier to have. Clients can see exactly what you are doing to improve performance and won't have to assume anything because it's all right there for everyone to see. 
Reporting gets your clients involved from the beginning. When you are proactive in showing your performance throughout the campaign's life (via these reports), you won't leave any surprises for your client, which can be a lot harder to rebound from. If they are a part of the process all the way through you can explain campaigns and results as they are happening. So if an area isn't doing what you expect they will be part of that conversation from the beginning, which will help avoid those so why is this happening questions that always come later.
Your transparency is what's most important to your client, and an automated reporting process helps you do that. A minor shortcoming in what is otherwise an impressive marketing strategy isn't going to change your relationship with your client so don't be afraid of sharing that when using an all-in-one platform. Fully disclosing their performance helps establish transparency and trust which is the foundation for any good relationship.
Click Here To Learn More About Converge
Wrap It Up
Seemingly simple tasks can easily be made more complicated, and that is what has happened to client reporting.
Client reporting doesn't need to take all this time and effort, and you don't need to be manually completing these tasks every month.
By automating the process and investing in one tool that does it all you will save time, create consistency in your reporting practices, impress your clients, and improve performance by using a dashboard that integrates all your marketing channels. 
Are you looking for a tool like the one mentioned above? Check out our website here and see if Converge is the right fit for you and your team.
Converge connects to your client's marketing tools, pulls those disparate data sources and automatically (and accurately) uploads them into one place. This allows agencies to stop gathering data and start generating insights. This allows you to access the data you need to communicate with your client faster, easier and in real time- letting you easily manage client reporting once more. 
Click Here To Subscribe To Our Blog